Index
History of Cadbury Dairy Milk

Products under Cadbury Dairy Milk
Advertisements for Cadbury
List of Ingredients
History of Cadbury Dairy Milk
In the year 1824, John Cadbury started selling tea and drinking chocolate in England. In 1831 he began with the production of cocoa and made a factory in Bridge Street. In the year 1847, he partnered with his brother, and the company became famous with the name of "Cadbury Brothers." Soon after John Cadbury's death, his sons Richard and George started handling the business when it was a rapid decline, and the company was losing the money. But in the year 1866, Cadbury retook the heights. This became possible only after they shifted the business from tea and coffee to chocolates. The duo also introduced improved cocoa into Britain. 
In the year, 1978 the brothers decided to build new premises, which also flourished the business. 
In the year `1905, in England, Cadbury launched its first Dairy Milk Bar with a very high proportion of milk. This bar turned out to be the company's best selling bar in the year 1914. George Cadbury Junior, who was behind the development of this bar, said that a customer's daughter suggested the name 'Dairy Milk,' which everyone liked for this renowned brand. It was a great sale due to which a Bournville Cocoa line was introduced in the year 1906. 
The Milk Tray was introduced in 1915, which added some more fame to the brand, and many Britishers joined the company. 
Cadbury's business expanded with its production of Flake, Creme eggs, Crunchie, and Fruit & Nuts. 
Later in the year 1926, Fruit and Nut were also introduced under the Dairy Milk line, and the Whole Nut followed this in the year 1930. By this time, Cadbury became the brand leader. 
By the year 1930, Cadbury was the 24th largest manufacturing company for chocolate products. 
In September 2012, Cadbury decided to change the shape of the chunks of the bar to a circular shape. 
Since the year 2007, in the UK, Cadbury has a trademark for the different purple colors, which was initially used as a tribute to Queen Victoria in 1914. 
In the year July 2018, Cadbury decided to introduce a new bar with 30% less sugar.
Products under Cadbury Dairy Milk
The original Dairy Milk bar was launched in the year 1905. 
Different types of bars under the range include Caramel, Whole Nut, Fruit & Nut, Dairy Milk Silk, Turkish Delight, Dairy Milk Ritz, Dairy Milk with LU biscuits, etc. 
Another bar was launched in Australia in the year 2015 with milk, caramel, chocolate, and Vegemite. 
A list of Cadbury Dairy Milk products includes Dairy Milk, Crunchie, Boost, Caramel, Wispa, Picnic, Flake, Curly Wurly, Fudge, Chomp, chocolate Buttons, Jelly Babies, Mints, Trident Gums, Flumps, Black Jack, and Softmints. 
Renowned Products include:
a) Bournville: It is a dark chocolate brand under Cadbury.
b) Milk Tray: It includes boxed chocolates manufactured by Cadbury.
c) Cadbury Dairy Milk Fruit & Nut: It is a chocolate bar that contains fruits and nuts, including Brazilian nuts and almonds. 
d) Flake: This is a thinly folded milk chocolate under the brand Cadbury. 
e) Cadbury Eclairs: This falls under the Cadbury Heroes selection range and is available in bags and rolls. 
f) Crunchie: This is a chocolate bar with Honeycomb toffee under the Cadbury. 
g) Cadbury Dairy Milk Silk: This bar is all about chocolate's creamy texture and richness, which makes it ultra-smooth.
h) Cadbury Dairy Milk Oreo: This bar is famous among the masses due to its crunchy flavor mixed with a creamy richness. 
i) Cadbury Dairy Milk silk valentine special: This bar comes with a "heart pop" pack, which makes it Valentine's unique with a classic taste and milky texture. 
j) Cadbury Dairy Milk Bubbly: This bar's pieces are shaped like bubbles filled with soft, chocolaty cream. 
k) Cadbury Dairy Milk Roasted Almonds: This chocolate mixes the rich, creamy, and smooth texture with nuts and roasted almonds. 
l) Starbar: This bar has chocolate covering filled with caramel and roasted peanuts inside.
m) Double Decker: This bar is a mixture of milk chocolate, crunchy cereal, and nougat.
Advertisements of Cadbury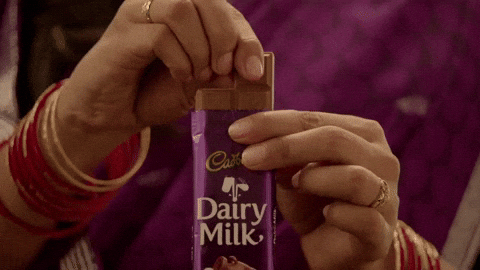 The Cadbury logo is derived from the autograph of William Cadbury and became the universal logo in the 1970s. 
In the year 2007, Cadbury started with a series of TV advertisements in the UK to show debate between a human and an animal on whether to eat the bar. 
It trademarked the popular purple color in 1995 and 2004. 
In the year 2007, Gorilla advertisement was launched, which promoted Cadbury Dairy Milk and won numerous awards. The same year "Glass And A Half Full Productions" was also launched. It was premiered during the final season of Big Brothers 2007. Four of its commercials have been featured in the top fifty of Channel 4's. 
Cadbury has been promoted by several Celebrities, which made it a leading brand. 
List of Ingredients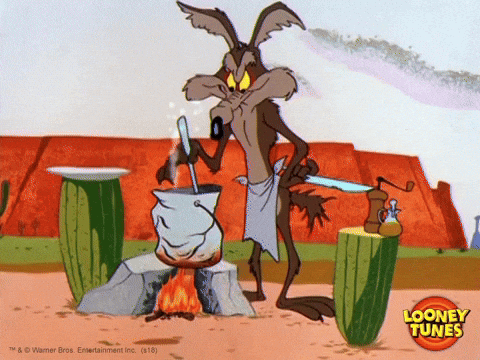 According to the report of The New York Times, this British bar contains milk, sugar, cocoa butter, mass cocoa, vegetable fats, and emulsifiers. Some other secondary ingredients include lactose, soy lecithin, natural plus artificial flavorings. 
Cadbury has always been a brand of hearts loved by the masses. The business which started in England is now a famous chocolate brand among the masses. Different types of chocolates are sold around the globe for reasonable prices. The taste richly British, and the texture has a mix of milky ingredients. 
Pranjali is currently pursuing Literature with Psychology for my graduation from the University of Delhi, She has an admiration for writing and therefore wishes to bring it to the professional use. Writing of any type interests her thereby, adding sensitivity to the words in her life.