The sudden move by cryptocurrency exchange Binance to first announce that it might acquire its competitor FTX on Tuesday and then opt out of it caused a surge in volatility in the markets for digital assets.
This is what epic tales are made of. We keep seeing newer threads unspooling, and the end doesn't seem to be any sooner.
Something similar is happening in the case of FTX and Binance.
It comes after years of competing for talent and market share, undercutting costs, and successfully navigating the turbulent waters of the cryptocurrency market.
The possible acquisition by Binance and later backing out of the deal reflects a long-standing tussle between Binance CEO Changpeng "CZ" Zhao and his counterpart at FTX, Sam Bankman-Fried, who has been in a difficult position due to the liquidity issues plaguing his exchange.
The merger made strategic sense because the two companies have similar business strategies and overlap in terms of institutional and retail trader consumers. This was a perfect recipe for a merger!
We have seen it repeatedly. It is the survival of the fittest. This is Business.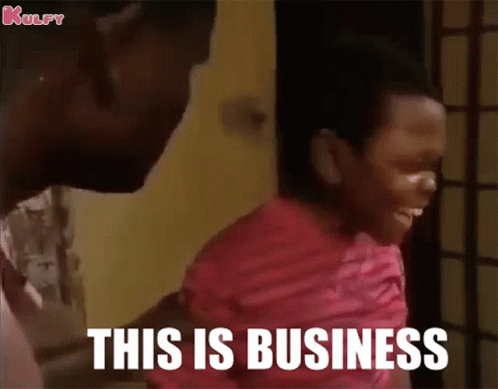 The following is a timeline that outlines the conflict's progression and the sequence of occurrences that ultimately resulted in the proposed acquisition.
Beginning of Binance
Zhao began his crypto journey with Blockchain.info. It was a website designed to give information about blockchain and other crypto assets. It was later debranded to Blockchain.com. It also started a blockchain wallet. CZ is the head of development at the company.
Binance was created in 2017 by a Chinese-Canadian entrepreneur who had moved to Vancouver in the late 1980s. (1)
Within the first year of operation, the exchange attracted approximately 1.5 million customers long before cryptocurrency reached a critical mass.
A proprietary trading and VC firm focused on digital assets was established by Sam Bankman-Fried about the same time in 2017 under the name Alameda Research.
Young Bankman-Fried started his job as a trader at Jane Street Capital in 2014, one year after graduating from MIT with a degree in physics. He had earned his degree there. After recognizing the potential for arbitrage trading, it was then that he began to take an interest in cryptocurrencies.
Before establishing Alameda Research, he was mostly engaged in Japanese arbitrage trading, in which he would buy bitcoin in the United States at one price and then sell it in Japan for a 10% profit over the initial investment.
Beginning of FTX
Because Bankman-Fried and Gary Wang, who graduated from MIT, were unimpressed by the current exchanges on the market, they decided to create FTX together. It is essential to remember that Alameda Research served as the project's incubator and that Binance provided financial support. (2)
Since its inception, FTX has established relationships with the Major League Baseball (MLB), the esports organization Team SoloMid (TSM), and the Miami Heat, giving it the ability to use the arena's naming rights.
The cryptocurrency exchange has received support from several high-profile individuals, such as the supermodel Gisele Bundchen and the quarterback Tom Brady. The value of the bitcoin exchange was greater than one billion dollars.
Turmoils of 2022
During the crypto bloodbath post-Luna Collapse, the popularity of Bankman-Fried touched the sky. Many crypto lenders came under tremendous pressure as their assets became worthless quickly. Billions were whipped out. (3)
Bankman-Fried leads many funding rounds and incubates businesses, many of which have become pioneers in the cryptocurrency industry.
FTX bailed out several distressed crypto firms during this phase of time.
Bankman-Fried provides funding for the failing lender BlockFi and acquires the assets of Voyager Digital as well as the Canadian crypto asset trading firm Bitvo.
In addition, Bankman-Fried makes it quite obvious that he intends to buy further cryptocurrency companies and possesses the liquid assets necessary to do so.
The Start of the End for FTX?
After Sam Trabucco of Alameda Research stepped down from his position as CO-CEO, cracks started to develop in the organization. Even though things appeared to be operating smoothly on the surface, many participants in the market were taken aback by his unexpected resignation, which came with very little notice and explanation.
Very soon, FTX President Brett Harrison also stepped down and transitioned into an advising role. Market participants have the impression that the transition happened suddenly, similar to what happened with Trabucco.
During the course of an interview, Harrison touches briefly on the topic of making cryptocurrency more approachable to institutions.
Harrison stated that regulation was not the main factor preventing their advancement. "I'm looking forward to continuing my work in this field," the speaker said.
Increasing Regulatory Pressure
Regulators were pressuring FTX from the state of Texas, who asserted that the yield-bearing account offerings made by FTX US were unregistered securities.
In the same month, it came to light that Bankman-Fried has been donating large sums of money (up to $50 million) to political candidates and causes in the United States of America in advance of the midterm elections in November. (4)
This was widely regarded as being extremely important for the direction that digital asset regulation will go in the future.
On the other hand, the true tipping point occurred when an initial draft of the DCCPA (Digital Commodities Consumer Protection Act) was leaked to the general public. (5)
The DCCPA was derided as a "DeFi killer" and was met with widespread opposition from the crypto community. Despite this, Bankman-Fried has indicated that she supports the bill.
Final Nail in the Coffin
According to research, most of Alameda's balance sheets are composed of FTX's native FTT coin. This indicates that a small number of independent assets and fiat currencies are also included in the equation. (6)
FTX execs refuted several elements of the report, arguing that it creates an inaccurate image and fails to consider the offsetting hedges that the exchange now has in place.
Then out of nowhere, Binance receives a liquidation payment of $584 million worth of FTT from FTX. This transaction occurred as part of the deliberate liquidation procedure, which CZ later announced in his tweets. This was an intentional move!
Binance undertook all these deliberations, knowing fully that it would be a check-mate for the underpressure FTX. And that is what happened eventually. FTX folded.
After that, several FTT withdrawals took place, putting pressure on Caroline Ellison, the Chief Executive Officer of Alameda Research, to make an offer to purchase back the cryptocurrency at the levels it was trading at.
In another tweet, she reassured that the stressed balance sheet omitted $10 billion in assets held by Alameda Research, which she claimed the company had.
The tensions did not decrease even after Ellison's post; in fact, stories began to surface about Alameda Research having loans against FTT, and concerns began to bubble regarding the liquidity that FTX could provide.
As the evening of November 7 progressed, the price of FTT continued to plummet, prompting Alameda to sell off Solana (SOL) to keep the price of FTT at or above $22; in the meantime, Zhao was selling FTT to purchase BNB.
Then, on the morning of November 8, withdrawals of USDC, one of the key tokens held by Alameda Research, hit an all-time high on the centralized exchange Coinbase. This was a record for 24-hour withdrawals of USDC.
To bring peace to the markets, Bankman-Fried reassures clients that their assets are secure. However, as FTX delayed some withdrawals, people started to freak out over the possibility of a bank run.
Around 11 in the morning in New York, Bankman-Fried tweeted that Binance would be acquiring FTX.
"Things have come full circle, and http://FTX.com's first, and last, investors are the same: we have come to an agreement on a strategic transaction with Binance for http://FTX.com (pending DD etc.)."
And Soon enough, CZ, too, acknowledged the proposed transaction.
As the executive team and counterparties work their way through the due diligence concerns and agree on the acquisition's final terms, the exchanges begin to clear their withdrawal backlogs and find solutions to their liquidity problems.
The Game is Far From Over Though
However, now it seems that the game was far murkier than it was visible! During the late hours of November 9, Binance stepped back out of the deal! Apparently, they misjudged the amount of rescuing that FTX needed.
"As a result of corporate due diligence, as well as the latest news reports regarding mishandled customer funds and alleged US agency investigations, we have decided that we will not pursue the potential acquisition of http://FTX.com."
Binance said that the issue is bigger than they had thought.
"In the beginning, our hope was to be able to support FTX's customers to provide liquidity, but the issues are beyond our control or ability to help."
"Every time a major player in an industry fails, retail consumers will suffer. We have seen over the last several years that the crypto ecosystem is becoming more resilient and we believe in time that outliers that misuse user funds will be weeded out by the free market."
CZ said that it was not his doing to set the collapse of FTX. He tweeted a letter that he sent to his employees.
Ever since the whole saga exploded, FTT has lost more than 80% of its value, more than $ 6 Billion of funds shortfall is faced by FTX, and another major Crypto player is set to collapse. The Crypto Bloodbath of 2022 seems to be far from over!
This collapse shook the entire crypto industry, bringing all the major crypto tokens back to their knees. Bitcoin dropped to its November 2020 levels!
With this fall, FTX is out of the top 5 centralized Crypto exchanges. This list sees Binance as the biggest player with near total monopoly! Its volume is more than the next ten exchanges combined! And it seems to be the only exchange impervious to any turmoils in Cryptoverse.
We will keep the story updated as this story keeps spewing newer threads every hour.