Mamaearth, a direct-to-consumer (D2C) babycare and skincare unicorn based in Gurugram, has recently gone public as part of its preparations for an initial public offering (IPO) (1). The company intends to launch its initial public offering in 2023 and will soon submit its draft red herring prospectus (DRHP).
According to the documents filed, the parent company of Mamaearth has transitioned from Honasa Consumer Private Limited to Honasa Consumer Limited.
For those unfamiliar with the process, the first step toward going for a public listing is to change the company's status from private to public. The next step is for the company to submit a DRHP to the Securities Exchange Board of India, which details the amount of money it intends to raise, how the funds will be utilized, and the state of the company's finances.
The First Profit
Mamaearth, headed by the husband-and-wife team of Ghazal (2) and Varun Alagh (3), generated a profit in fiscal year 22, making a net profit of Rs. 19.8 Cr. It reported a net loss of Rs. 1,332.2 Cr in FY21.
Its operating revenue also increased more than twofold compared to the previous year (YoY), reaching RS.  931 Cr, while its expenses dropped to RS.  924.6 Cr, nearly a fifty percent decrease.
The company began selling baby care goods shortly after its establishment in 2016, but it quickly expanded into the beauty and skincare industries. When the D2C house of brands raised $38 million in its Series F round of funding at the end of December 2021, the company officially became a unicorn.
Investors in Mamaearth include some of the most recognizable names in venture capital, including Sequoia India, Stellaris Ventures, Fireside Ventures, Marico's Rishabh Mariwala, the creators of Snapdeal, Kunal Bahl and Rohit Bansal, and actress Shilpa Shetty Kundra, amongst others.
It competes with beauty marketplace platforms such as Plum, WoW Skin, The Moms Co, and Biotique, as well as established businesses like VLCC, Vicco, and many others.
Reports have cited internal sources saying that a prospective public listing might occur as early as July 2023. However, the D2C company has previously maintained its position of listing on public bourses as part of its 3-year plan.
It Might Not be So Easy Though
Mamaearth is an omnichannel retailer that conducts business in Southeast Asia. The company generates approximately 70% of its revenue via online channels, while the remaining 30% comes from physical partners.
The company's portfolio includes several brands it has purchased or developed in-house.
In the e-commerce sector, Mamaearth is working on plans for an initial public offering (IPO). Still, a number of other IPO-bound e-commerce businesses have either abandoned their intentions to go public or cited unfavorable market conditions.
For example, Snapdealsubmitted its DRHP in December of the previous year, but there is still no information regarding the company's IPO prospects. D2C startup boAt made a U-turn on its aspirations to go public and opted instead to raise capital through an equity round, which may hint that the company had shelved its IPO plans on more than one occasion.
Nykaa, a competitor of Mamaearth's, is the only listed platform in the e-commerce market. Although it successfully got listed, the platform did not do particularly well on the bourses once it was listed.
The Foundation of MamaEarth
There is high awareness about the potentially dangerous substances in the most popular personal care products and baby care goods in US. While Ghazal was there, she became more aware of the kinds of things she was utilizing and began to inspect the ingredient list before purchasing any infant care item.
When Varun and Ghazal were expecting their first child, they were living in India at the time. During their pregnancy, they discovered that the baby care items in India contained dangerous poisons and no safer alternatives.
The husband and wife team decided to cease utilizing products made in India and instead start importing dependable goods made in other nations after they could not locate any baby products suitable for use in India.
They subsequently began ordering things from the United States, but this proved to be an arrangement that was both expensive and inconvenient for them.
In addition, they recognized that it wasn't just them; in fact, there are far too many parents in India who suffer from the same problem.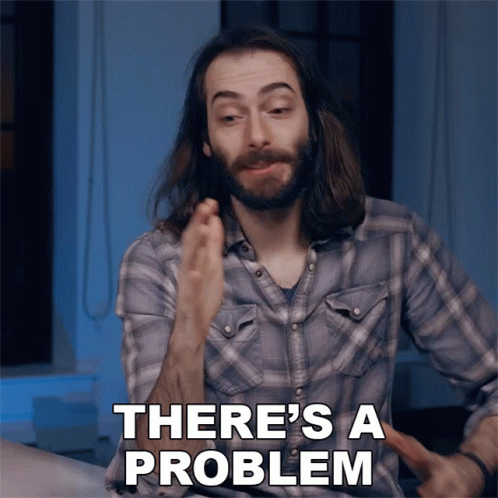 This realization helped them understand that it wasn't just them. However, as there were no obvious options then, Varun and Ghazal Alagh began looking into how they could make both infant items safer and cheaper.
During that time, they established a research and development team and submitted applications for the relevant certifications.
All of these things eventually led to the formation of Mamaearth. Soon it became Asia's first brand to offer "MADE SAFE" certified products. (4)
These products were toxin-free and packed with the natural goodness that newborns and young children so richly merit.
In the beginning, Mamaearth was founded with approximately Rs. 90 lakh investment, all of which came from personal funds that Varun and Ghazal contributed.
The Seed investment followed this in 2016.
The Niche of MamaEarth
Mamaearth is a company that is focused on babies as well as other people. It has an exclusive product range that caters to baby care, hair care, skin care, and other areas of concern, and it encompasses more than 80 natural goods.
Mamaearth is responsible for developing several cutting-edge products, including India's first baby wipes made from bamboo, an easy stomach roll-on with asafoetida and fennel to alleviate colic and digestion, and a 100% natural plant-based toothpaste for kids between one and ten years.
In addition, it offers various hair and skin care products based on well-known naturally occurring components like onion, ubtan, tea tree, vitamin C, argan, cocoa, and charcoal.
It has broadened its scope to serve not just babies but also the moms of those babies, offering a variety of items such as sunscreen and serum for the eradication of stretch marks. It examines motherhood from every conceivable angle. Their onion-flavored items for moms are extremely well-liked among customers.