The VC funding winter is here, and it is getting colder. After having a stellar run in 2021, the VC funding has dried up to a great extent in the first half of 2022. 2021 saw a 3.8x increase in investments, compared to 1.3x of China. (1) We used to hear the news almost daily of VCs funding startups. Crejo fun was one such startup, which raised $ 3 Million, led by Matrix Partners India, 021 Capitals, and many others. (2) More on this company's state later, but first, let's discuss what has been happening in the VC funders' circles.
The VC Funding Winter of 2022
The risk lens is often distorted, perspectives become prejudiced, and growth, rather than profit, dictates investment strategies when there is a rush of capital chasing startups. It also generates a sense of FOMO, which refers to the feeling that investors don't want to miss out on an opportunity and, as a result, invest pretty rapidly. (3)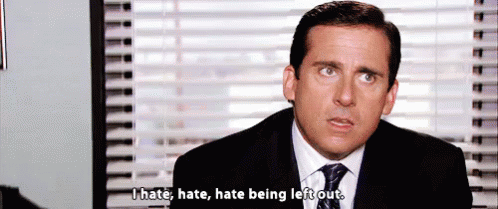 As venture agreements piled up, capital infusion did not distinguish between the quality of businesses, peer comparisons rose, tech-savvy young people were motivated to take chances, and many individuals moved from traditional businesses to form startups.
As a direct result, an incredible number of new businesses formed. When you factor in the increasing pandemic-induced digitized speed of firms, you have the ingredients necessary to make an outburst of business transactions. There was an overwhelming demand for funding, which resulted in funding rounds being exceeded, and startups demanded all-time-high valuations.
How VCs Suffered as a Result of Arbitrary Funding
The water in the sink stopped flowing all of a sudden. The flow of capital into India-focused venture capital funds has been restrained due to various causes, the majority of which are associated with conditions on a global scale, while some are also local.
Profits, which were never considered a statistic, have recently become the focus of increased attention. The quality of startup companies being funded and the quality of the due diligence processes that venture capital firms follow are currently being questioned.

Concerns have also been expressed regarding the founders' propensity to spend lavishly on the acquisition of personal assets and extravagant lifestyles, which has led to a breakdown in the standards governing the governance of corporations.
But with the US fed increasing its interests four times a year, the Global economy reeling from wars and aggressions, and the VCs have become more cautious. (4)
Many Indian startups have failed and had to shut their shutters. Crejo Fun was just one of the casualties amongst them.
Crejo Fun Had to Shut Down
Crejo received funding from Matrix Partners. Amid the ongoing economic slowdown and financial drought, the Indian upstart Crejo Fun has emerged as the most recent one to cease operations.
The founder of the extracurricular activities educational technology startup held a town hall meeting in which they notified the staff of their decision to discontinue business operations.
Staff was informed by the company's co-founders, Ankit Agarwal & Vikas Bansal, that the decision to shut down the business was precipitated by a lack of finance and the subsequent reopening of schools.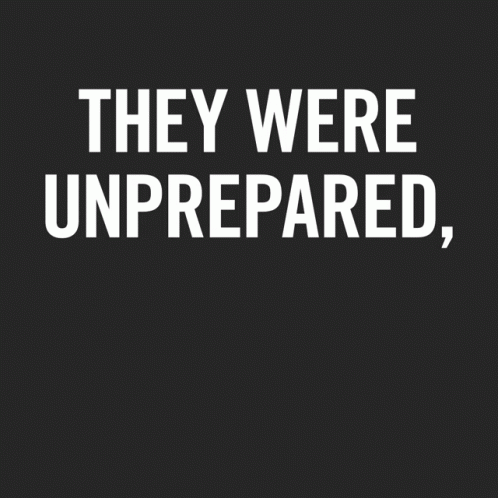 The new company had between 170 and 200 workers on its payroll at any time, including full-time and part-time workers. According to the sources, when schools started back up after the epidemic, there was a significant decline in the number of children signing up for the platform.
Not a Success Story of Crejo Fun
Bansal, the co-founder, has confirmed the new information. He said that the company has decided to take the difficult decision of winding down its activities. Even though they experienced a lot of positive customer feedback and were growing even after the schools had reopened, they were getting close to running out of money.
They tried to raise more funds for a couple of months before shutting down, but they were unsuccessful, owing to the funding winter in motion.
They refunded all the payments of their customers who had purchased their services.
They also said that they have already rehabilitated 90% of their employees in other jobs and are working to place the remaining people. They gave the July wage to all their staff. Moreover, they have some Intellectual Property too, which they were trying to sell to repay some of the investors' funds.
Even though the startup failed, there is important learning for all startup aspirants and VCs. People with ideas know very well what they have to do. But it is also important to know what activities to avoid. Analyzing the case study can help us learn these things.
More About the Foundation of Crejo Fun
Fun was formed by IIM Bengaluru veterans Bansal and Agarwal around 2020. It was an online platform for extracurricular learning to assist youngsters in figuring out what they are passionate about and interested in through creative learning.
According to their website, the new business venture provided various lessons, including yoga, chess, dance, public speaking, and arts and crafts. Prices for the different classes ranged from Rs. 8,000 to Rs. 27,000.
Learnings from the Collapse of Crejo Fun
When the company started, the pandemic was in full force. People were still immobile and moved toward online learning avenues. Crejo Fun founders and their investors thought of this as an opportunity to start but soon realized that, perhaps, it was not as sustainable as they had anticipated.
Indian parents trust offline places more as the restrictions are lifted. The momentary bubble of the online boom for ed-tech companies soon burst.
The fledgling company received $3 million in pre-seed funding round from Matrix Partners & 021 Capital the previous year. In addition, angel investors such as Kunal Shah, Sameer Nigam, Ankit Nagori, and Sujeet Kumar, amongst others, participated in the investment round.
The edtech business had made Rs. 19.3 Lakh in revenues during FY21. During the same period, the startup's costs totaled Rs. 1.1 crore, resulting in a loss of Rs. 93 Lacks! It was a non-starter. Not just Crejo Fun but other similar ed-tech startups faced a similar fate.
The Collapse of the EdTech Startup Industry
The Bengaluru-based education technology company SuperLearn, which has been in business for almost two years, has decided to discontinue its business operations. (5) This decision was made, just like Crejo Fun's case, due to a lack of funding and investor confidence in resuming schooling after the epidemic.
SuperLearn was also an after-school learning platform with a webinar style established in 2020 by Bhatia and Ricky Gupta. The website catered to children aged 3 to 13 years old and offered a variety of life skills, hobbies, and extracurricular and co-curricular activities.
"Not just VCs, even parents seemed to have seen too much of edtech. With hyper funding in the space, Indian parents had been bombarded by different companies all trying to sell them some product or the other. To add to it, with things returning to normalcy outside, the first casualty was online classes. We began seeing a dip in the number of kids attending our classes. With a few months runway left to even figure out a pivot, we took the tough call of shutting the company and returning whatever money we have left back to our investors," explained Kunal Bhatis, the co-founder of SuperLearn, perfectly explaining the ed-tech scene in India. (5)
And just lately, in June of 2022, Udayy Edtech Startup ceased its operations and terminated all its employees.
Indian Unicorn Ed-Techs like BUJUS and UNACADEMY, too, have seen their losses widening year on year, with companies laying off their staff and pressuring the existing ones to work on becoming profitable.
Conclusion
The mandate is clear. The companies have to think about profitability, too, in addition to growth. With the funding hard to come, it makes sense to do proper market research and eliminate any momentary factors (like covid pandemic) that could impact their business as they seek to expand.