India was once recognized as the spice capital of the world. India's culinary discipline is unrivaled by anywhere else in the world. So, it is logical to assume that businesses dealing with the food industry in India would be profitable ventures. Today, we'll talk about some of the best franchises in India for food business.
Food franchises enjoy a large amount of popularity, which translates into financial success for the owners of these businesses. On the other hand, picking the incorrect one will cost you both time and money. It is crucial to pick the most trustworthy food franchise in which you can put your faith to enable you to succeed. You ought to earn a good reward for all of your hard work.
India is often ranked as one of the world's largest consumer markets. Consequently, it is an excellent site for significant food producers from different countries. The economy is growing at the fastest rate, and its middle class is growing at the fastest rate. The food industry in India is expanding, and analysts project that it will expand at a growth rate of 10%.
The franchising business is growing at a healthy 30-35% per year and is expected to reach $ 100 Billion in 2024. (1) India's consumer market is the third largest in the world, after China's and the United States. Keeping this in consideration, we will have a look at some of the best franchise business in India; specifically, we will talk about some of the best food franchise in India.
The Best Franchise in India for Food Business
In the year 2022, the following are going to be India's most successful food franchises:
1. Burger King
Burger King (BK) is an American multinational chain of fast food hamburger restaurants and surely one of the best franchise in India for Food Business. (2) Its menu has expanded from its original selection of hamburgers, French fries, soft drinks, and milkshakes to include a bigger and more varied range of items.
Burger king offers their non-beef items, like their TenderCrisp and TenderGrill chicken sandwiches, in addition to other products, such as mutton sandwiches and vegetarian sandwiches, in order to increase their business in India.
The cost of setting up a Burger King Franchise in India goes from Rs. 2.5 crores to Rs. 20 crores.
2. KFC
The most well-known fried chicken brand has no direct competitors. (3) The first KFC franchises were established in the United States in 1952, and the chain quickly became well-known throughout Asia during the final decade of the 1990s. It is one of the most profitable organizations in the world and has more than 40,000 locations in different countries.
The price of this franchise is roughly Rs. 50 lakhs if you open traditional stores and Rs. 1 crore if you open a non-traditional store. In the same vein, the overall investment can go up to three crores of rupees. Because there is no shortage of people in India who are fans of KFC, beginning a KFC franchise seems like it would be a very good idea to pursue. This is undoubtedly one of India's most successful culinary franchises.
3. Subway
One of the very first restaurants to offer fast food, Subway was also one of the first franchises to challenge the notion that eating fast food is inherently harmful, making it the best Franchise in India. (4) Subway was the first restaurant chain to start this trend globally.
Subway changed the face of the fast food industry by introducing sandwiches made with seafood as an economical, delicious, and wonderful alternative to the traditional option of ordering french fries and milkshakes, which had been the most popular selection for a significant amount of time.
Subway is a well-known brand that has earned the trust of discriminating and health-conscious customers. Subway has designed its menus around Indian vegetarian dishes, and the company is working on expanding its selection of Indian foods as soon as possible.
As a result, it presents the most lucrative investment opportunity available to people interested in investing.
4. Domino's Pizza
To begin, Jubilant Fireworks is the parent company of Domino's franchise organization. (5) Additionally, it is largely acknowledged to be the most successful pizza franchise in the world.
It features a range of stores, some of which are traditional, some of which are non-traditional, and some of which are transitional. Domino's Pizza franchises typically demand an investment of between 30 and 50 lakhs, but the exact amount can vary. If you open a Domino's food franchise, you will have an excellent opportunity to increase your profit margin.
5. Tibbs Frankie Franchise
Tibbs Frankie is among India's top food franchise options, particularly in terms of reasonably priced and accessible cuisine options. The name comes from the cricket player Frank Worell, who played for the West Indies.
This prominent restaurant company is well-known for serving its patrons food of the highest possible quality. Amarjit Singh established Tibb's Frankie in 1969 in the city of Mumbai. It operates more than 300 food stores in fifteen cities across the country.
Between 50 to 150 sqm of land is necessary for a single person to launch their own Tibb's Frankie franchise. A group of at least three to five people is required to purchase a Tibbs Frankie franchise.
6. Wow! Momo
Wow! Momo is a brand of quick-service restaurants in India that specializes in momo, dumplings, and other Tibetan and Nepalese cuisines. Sagar Dariani and Binod Homagai, who had graduated from St. Xavier's College at the time, established Momo in 2008.
They manufacture numerous varieties of momo, like fried, steaming, sizzling, deep-fried, momo masala in oil, tandoori, baked in a gratin, and Moburg momo (burger momo).
Wow! Momo is dedicated to elevating the quality of Indian gastronomic experiences through gastronomic experimentation and the standardization of service. The franchise cost is around Rs. 8 lakhs and should surely be considered as the Best Franchise in India for Food Business.
7. Dunkin' Donuts
Dunkin' Donuts first opened its doors in India in April 2012. (8) Since then, the company has grown into a favorite among consumers all over the country who enjoy donuts, coffee, and burgers.
Dunkin' Donuts prefer applicants with prior expertise in food service and/or culinary operation. The franchise's acquisition cost is around Rs. 22 lakhs.
8. Chick Blast
The year 2009 saw the birth of Chick Blast. (9) It is one of the fast-food chains in India that is developing at the fastest rate, and this particular brand is well-known for its wraps, burgers, and fried chicken. Many perks are available if you join Chick Blast and go with the franchise option.
The fact that this company offers all kinds of support and assistance to franchisees, including training for their employees to aid them in establishing the store, is one of its advantages.
Another advantage of owning a franchise is that the owner is exempt from any financial obligations, royalties, or rights obligations to the franchisor. This might be one of the top culinary franchises in India for less than two lakhs of rupees. It is one of the best food franchise in India.
9. The Amul Ice Cream Corporation
One of the best food franchises for milk and dairy products that can be purchased in India is Amul. (11) It is the most well-known brand. Amul was established in 1946 and has grown to become one of the largest enterprises in India since that time.
Amul provides two distinct types of franchise opportunities
1. The Amul outlet, also sometimes referred to as the Amul Railway parlor or the Amul Kiosk.
2. The Amul ice cream scooping parlor
To open a store under the Amul Kiosk brand, the franchisee must have a space that is 150 square feet in size.
It is recommended that the space at the Amul ice cream scooping parlor be at least 300 square meters in size. Amul is widely regarded as the best food franchise in India.
10. Kathi Junction
One of the well-known quick-service restaurants with a selection of Kathi rolls is called Kathi Junction. (13) It is well-known for its tasty and reasonably priced Kathi rolls.
The consumption of Kathi rolls is common in many Indian towns. The enthusiasm of Kathi is a great match to the preferences of a variety of places and communities; this is one of the reasons why it is so well-liked among the people of India.
The food franchise brand also provides good prospects for business owners interested in opening their store by giving them access to cost-effective investment opportunities and specific menu items that don't require employees to possess specialized skills.
11. Pizza Hut
It was one of the very first pizza chains to enter the Indian market, both in terms of its global footprint and the number of stores, and it was one of the first pizza companies ever to do so. It played a key role in establishing pizza as a family favorite in Indian households. (14)
Pizza Hut provides ambitious businesspeople an enticing opportunity to start their food franchise.
For instance, creating a Pizza Hut delivery business will require less square footage, lesser space for personnel, and less training than building a traditional storefront location. Later, if you're thinking about launching a restaurant, still they offer a comprehensive range of services.
These opportunities allow the franchisee owner to select from many menu items. Pizza Hut can be a good option if you're looking to open a food franchise in India.
12. Travelkhana
Starting in 2012, Travelkhana is the first and sole India-wide meal booking system. It connects people traveling in India by train with eateries on the rail network. (15) Travelkhana offers passengers riding the Indian Railways a remedy for the issue of inadequate food options and low-quality dining options. A pre-existing retail location that already sells train tickets could qualify as a franchisee.
The acquisition cost ranges from Rs. 10,000 to Rs. 50,000 Plus, a royalty fee of 7% is also levied. There are more than 100 franchises of this brand across India.
16. TGIF's
In India, TGIF is one of the top family restaurants, pubs, and bars with excellent food, amazing drinks, and wonderful fun for the whole family. It was started in 1965 and now has a presence in more than 1000 units globally. (16)
T.G.I. Friday's is well recognized for its fast, relaxed eating experience and red-and-white striped umbrellas. It is essential for owners that they have a minimum of five years of expertise in the administration of restaurants.
The franchise acquisition cost is around Rs. 36 lakhs.
17. Belgian Waffle Franchise
Belgian Waffle is a company that was founded in 2015 with the mission of providing clients with high-quality waffles at reasonable prices.
Since waffles had not yet been introduced to India, they gave their traditional recipe their unique spin. Shrey Agarwal, the restaurant's founder, was astute enough to recognize the massive untapped demand for Belgian waffles in India and capitalize on the opportunity. And pioneered the concept of restaurant ownership through franchises.
This restaurant chain offers waffles that may be customized with various toppings and fillings, syrups, cookies, fruit pieces, and cream. Additionally, they offer Pizza Waffles and Waffwiches as alternate menu items. This can be your chance to bring this mouthwatering dish to the people in your community if that's something you've always wanted to do.
The franchise acquisition cost is around Rs. 12 lakhs to Rs. 20 lakhs.
Food Franchise in India That Failed
Even though India has tremendous opportunities for food businesses, not everyone can survive. A major global biggie failed miserably in India. We are talking about Papa John's.
Why Papa John's Failed in India?
Papa John's is another major global pizza chain operating since 1987, with more than 4000 store units globally. (17)
However, the franchise could not sustain itself in India and recently closed its stores. The reason why PAPA johns failed in India is multifaceted. For one, they could not overcome the competition thrown by Pizza Hut and Dominos. Other reasons include their menu choices.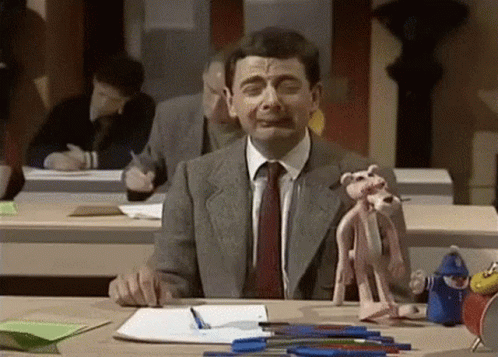 Pork items were prominent on their menus, a big taboo in India, leading to customer dissatisfaction.
Moreover, their reliance on tech rather than people and failure to sustain a merger with Pizza Corner were the final nails in the coffin of their stint in India.
Conclusion
A food business is one of the most profitable businesses with good margins. However, starting a new brand and making it profitable takes considerably more time. A franchise of a well-known brand shortens this time to profitability.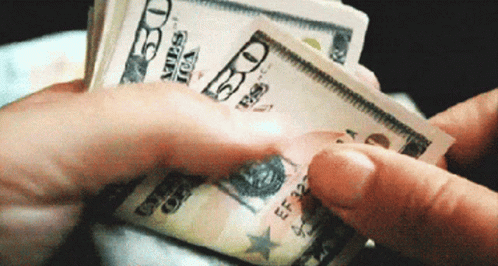 Nevertheless, it would be to your advantage to be well informed and understand the fundamentals of starting a food franchise in its entirety, as your level of expertise directly correlates to the amount of money you make in this endeavor.
What do you think about the best franchise in India?