Bagmane Constellation Business Park is a commercial area located at the heart of the IT capital of India, Banglore. The park houses offices of global majors like Amazon, Google, Samsung, Redhat, Qualcomm, etc (1). It was established in 2008 and had a campus area of 30 acres and a total built-up area of 5.3M sqft.
Bagmane Constellation business park is situated on the Outer ring road of Banglore and is easily accessible. It is a commercial area that has distinguished itself by flawless planning and design and the capacity to establish a powerful workplace alternative. Its location is perfect for great connections, and the park has differentiated itself in this respect.
Who built Bagmane Constellation Business Park?
The prestigious Bagmane Group is behind the Bagmane constellation Business Park. With the requirement skyrocketing for Non-SEZ office spaces throughout the city, Bagmane Group stepped into the next stage of the real estate market by merging a continuous land block in surplus of 42 acres next to BWTC.
This generates a cleverly positioned massive office complex of almost 100 acres in the core of the IT sector of the city — The eastern periphery of Bangalore.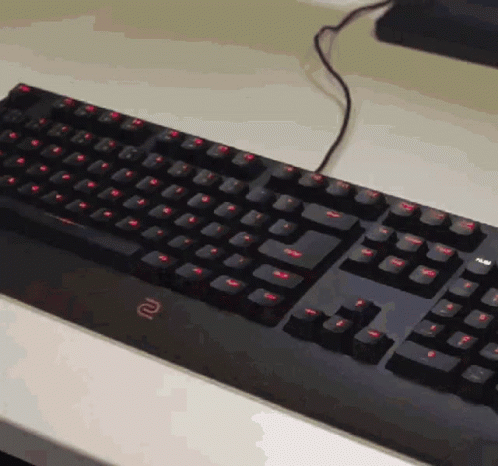 For more than 15 years, the Bagmane group has been setting the standard for designing office spaces that are the epitome of elegance and sophistication. It has constructed almost 13.5 million square feet of integrated "Grade A" commercial space over time, and our buildings are truly on par with the best in the world.
Bagmane Group is one of the most successful real estate developers. It aims to offer an excellent service to its clients, and it can be seen from its track record of constructing major office complexes that feature the latest technological advancements.
Since the beginning of the company in 1998, when Mr. Raja Bagmane (2) laid the groundwork, the Bagmane Group has built several groundbreaking projects.
The reasons for the success of the Bagmane Group have been their active property management and asset management services, innovative design, good environmental efforts, and on-time delivery.
Bagmane Group has designed office spaces that well-known international corporations use. The designs are based on practicality and aesthetics.
Bagmane Group started on this path with the construction of a place called "Bagmane Tech Park," which is situated near the Central Business District of Bangalore and in the middle of several upscale residential hubs in the city's Eastern outskirts.
Bagmane Group (3) has soared to the next level of achievement by making pioneering and strategic investments in the heart of the IT corridor in Eastern Peripheral Bangalore. They aim to develop a world-class office space campus with state-of-the-art facilities and amenities.
This remarkable development comprises the "Bagmane World Technology Centre," a campus located within a Special Economic Zone, and the "Bagmane Constellation Business Park," which is a campus located within a Non-Special Economic Zone.
Both of these campuses are already significant landmarks within the city. Thus, Bagmane Group has made significant contributions to the success story of Bangalore city, which has become known as the "IT HUB" of India in recent years.
Other projects that the Bagmane group has developed are Baghmane Capital which is touted as the "next generation workplace for knowledge workers on Banglore," and Bagmane Solarium City, which is a "Superior access from Bangalore's IT hubs – ORR and Whitefield – equally" and Bagmane Sierra Business District which is located just 20 minutes from Kempegowda international airport Banglore.
What Differentiates Bagmane Business Parks?
Their locations are the primary determinants of their success. Every single Bagmane business park is situated in such a way as to assist firms in attracting talent, maintaining employee engagement, and increasing their productivity thanks to convenient accessibility.
When they first conceived of the Bagmane Tech Park in CV Raman Nagar in Bangalore, they envisioned it as providing a Grade A choice in a micro market conveniently positioned for quick travel to established residential centers.
On the KR Puram – Marathahalli stretch of the Bangalore Outer Ring Road, another popular IT micro-market, is where you'll find the Bagmane World Technology Center.
Because there are fewer buildings per square mile along this ORR section, the traffic flow here is significantly less choppy than it is along other parts of the highway.
It provides improved accessibility for two important residential catchments, ORR and Whitefield. These are just two examples of how the appropriate location strategy assisted the Bagmane Group in developing innovative business parks.
Because of its location near major transportation hubs and the Bangalore metro network, talent strongly prefers the Bagmane business parks. This accessibility advantage is further improved by the fact that shuttle services are provided from the various metro hubs.
Bagmane group has also invested in establishing public transport infrastructure to boost last-mile connectivity from arterial highways into their business parks.
Bagmane Constellation Business Park USP
Several merits make the Bagmane Constellation Business Park a preferred choice for establishing an office in Banglore.
It has a community surrounded by gates and encourages residents to live in both community and privacy. The project offers all the necessary facilities and conveniences to fulfill your requirements.
Strong safety precautions are in place on all three levels to protect the well-being of everyone working there. A roofed parking lot with places for each tenant in the building is provided, and the parking spots are separate for every visitor and guest.
A variety of public facilities, including prestigious educational institutions, medical facilities, and hospitality establishments, can be found in the neighborhood.
The residential areas are surrounded by a lush vegetational environment and superb landscaping.
There is a 100% power backup for the building and all of the shared facilities to guarantee the continuous and trouble-free operation of those mentioned above.
Summing Up
Bagmane Constellation Business Park is a premium workplace located in the IT hub of India and serves as a workplace for many global IT players. Its proximity to major infrastructure makes it the ideal choice for those corporations. The Bagmane group manages this business park and has sound experience managing business workspaces.
With Taurus 4, another 7,40,000 sq.ft. commercial space is coming up and expected completion by Q2 of 2022, so the offerings are expected to grow further.