India has a very rich culture and civilization dating back as much as 10,000 years. She had advanced in several fields, from physics and philosophy to astrology. These sciences were so perfected that masters in these fields could well predict what could happen in the future from just some dates and numbers! We call them Astrologers in the modern era. Several major Astrologers in India have mastered this branch of ancient knowledge to such an extent that they are famous worldwide for their achievements. Here we will look at the top 13 Astrologers in India who have made a name for themselves.
Astrology is a subject in which even the minutest details play a significant role in a person's life. It deals with how people succeed or fail in their lives. Many people gained popularity, but here we discuss some of the major names in astrology who made major predictions and brought many changes in people's lives.
When we talk of India, the mother of all astrology around the world, there are many renowned astrologers. However, we have listed the top 13 of the best astrologers in India.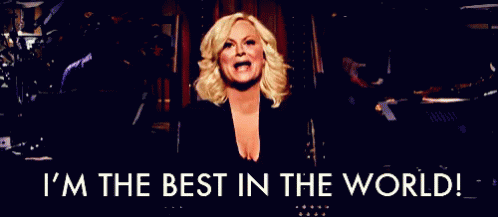 Best Astrologers in India
Bejan Daruwalla
Bejan Daruwalla is considered one of the best astrologers in India and serves as the astrologer for many wealthy and well-known people. (1) His writings appeared in several newspapers, including The Sunday Times, News India (New York), etc.
He had also authored many publications. Bejan Daruwalla, known for his devotion to Ganesha, was also included in "The Millennium Book of Prophecy," which chalked out the 100 most influential astrologers of the last thousand years. Harper Collins, United States, released the book.
He has won numerous awards for his accurate predictions. In addition to Vedic and Western astrology, Bejan was an expert in various sciences, including Palmistry and Numerology. He applied the fundamental ideas from each of these to arrive at his conclusions.
Because Daruwalla applied all of these ideas appropriately, he could generate extremely accurate and pertinent forecasts. He possessed a very strong intuitive capacity. He was affiliated with a great number of television channels. His forecasts appeared in many top national newspapers in India and overseas.
He accurately predicted that Atal Bihari Vajpayee would become the PM, in addition to predicting the appointment of Narendra Modi at the PM post. Daruwalla accurately predicted Indira Gandhi's assassination. He even predicted Gujarat Riots! Even though this personality is no more with us, his work will always be kept memorable to us.
Kotamraju Narayana Rao
Kotamraju Narayana Rao is otherwise popular as KN Rao (2). When Rao was 12 years old, his mother introduced him to Vedic astrology. As a result of his refusal to charge students for astrological lessons, he has garnered the admiration of a large number of people.
The Andhra Brahmin family that Kotamraju Narayana Rao comes from is well-known and respected. He has a MA degree in English Literature and was a teacher of English before entering the Indian Audit and Accounts Service, where he worked until his retirement as Director-General in 1990.
His teachers, Swami Paramananda Saraswati and Yogi Bhaskarananda, taught him several little-known secrets that cannot be found in books. He learned these secrets from his teachers. At the Bharatiya Vidya Bhavan in New Delhi, where he currently serves as an Advisor and a senior instructor of Astrology Courses, he was instrumental in establishing the Vedic Astrology program.
Many people in India consider Bharatiya Vidya Bhava the most reputable Vedic Astrology school. He made some famous predictions like Sonia Gandhi's political rise, the Death of Benazir Bhutto, etc.
Sundeep Kochar
Sundeep Kochar is not just a renowned astrologer but a great motivational speaker also. (3) He made some significant predictions that came true and earned him great fame. He had predicted the point of Donald Trump as the US president, which came true!
Kochar is regarded as the best astrologer, especially in Bombay, and his show, "Kismat Ke Sitare" was aired on the Zee News channel and had almost 2740 shows.
Pandit Ajai Bhambi
Pandit Ajai Bhanbi is a well-known celeb astrologer in India. (4) Besides having a law degree, Bhambi holds a postgraduate degree in economics. Before turning his attention to astrology, he practiced law for many years.
Pt. Ajai Bhambi is the author of many publications and is a well-known star astrologer who has achieved worldwide renown. His clientele includes celebrities from all walks of life, including athletes, politicians, singers, writers, models, and artists.
As an astrologer, it is Bhambi's goal to arm his clients with the information they need to address the challenges they face effectively. It is actually remarkable how accurate his predictions are. He is a well-known TV personality as well as an accomplished writer. He has written for several leading publications like Mail Today, Uday India, Dainik Bhaskar, etc.
Vijayalakshmi Krishnan
Vijayalakshmi Krishnan is widely considered one of the nation's most skilled astrologers. (5) She has worked in the field of Vedic Astrology for the past two decades, has been an employee of AstroVed for the past fifteen years, and has completed more than 50,000 consultations.
Vijayalakshmi attributes her extraordinary intuitive abilities to him, which she believes to be a gift from God. She believes that the negative karma we carry over from previous lives has the potential to cause problems for us in this life.
Vijayalakshmi is an authority on determining the nature of such karma and providing viable solutions for its effects. Her favorite subject in school was astrology. She helps her clients by providing remedies using the divine visions she experiences while meditating for them.
Vijayalakshmi's extensive experience in various astrological streams empowers her to identify the root cause of people's problems and offer the appropriate solution to those issues.
Anupam V Kapil
Anupam V Kapil (6) is regarded as one of the most qualified astrologers in India. He is an expert in Astro-numerology, Body Language, etc., and is also a bestselling author.
In addition to being a psychic and palm reader, Kapil is also the only linguistic numerologist in the nation. 'Numerology Made Easy,' the book he wrote, became a big seller. Additionally, he contributes regular astrology essays to the Times of India, and many people listen to his daily forecasts on Radio Mirchi.
Kapil also runs a logistics company, which he operates out of Pune. In addition to his degrees in law and business administration, he also has a master's degree in journalism and communications. He has contributed columns to The Times of India, Indian Express, & Mid-Day, among other publications.
Kapil's clientele includes celebrities in the entertainment industry, politicians, models, and bureaucrats, and his correct predictions and remedies have benefitted many people. On several different websites, Kapil acts as a consultant on astrological Numerology. In addition to being a specialist in face reading, gem therapy, and graphology, he received some esoteric knowledge from a Himalayan master who was his teacher.
Many famous personalities, such as Prime Minister Chandrashekhar, Lara Dutta, Rahul Dravid, etc., are his clients.
Bansilal M. Jumaani
Although Bansilal M. Jumaani began his career as a financial broker, he eventually became interested in Numerology and began studying it in his spare time. (7) He correctly anticipated how the well-known film Kaho Naa Pyaar Hai would turn out.
After more than three decades of dedicated study, Bansilalji has developed an original approach to Numerology. Once, he told a famous movie star serving time in prison that he would be released from custody if the judge heard his case and scheduled it for a certain day. This turned out to be accurate and was the defining moment of his professional life.
Then, his friend Farhad Nathani, a film distributor, offered him several film names to choose from to determine which would be fortunate. It was the title "Kaho Naa Pyaar Hai" that he focused on, and Jumaani put two additional A's to the end of it.
Sanjay B. Jumaani
Son of the well-known numerologist Bansilal M Jumaani, he decided to follow in his father's footsteps and become a numerologist instead of continuing his 17-year career as a marketing executive. (8) Jumaani, who specializes in astrology and Numerology, is frequently consulted by companies like Kotak Mahindra Bank, Reliance Industries, Haldiram's, and others.
He has advised notable figures from the worlds of film and sports, such as the Bachchans, Irfan Khan, and Anil Kumble, as well as politicians like Smriti Irani.
He had authorized the use of the word Jio for the Reliance brand of telecommunications services and proposed a launch window for their services.
Swetta Jumaani
Swetta, daughter of Bansilal M. Jumaani, received instruction in Numerology from her father, who was an expert in the field. (9) She made a well-known prediction, which turned out to be accurate, about the repercussions that would be generated by the planet Mars approaching closer to the earth.
Even when she was still a child, Swetta took a keen interest in Numerology and frequently offered her guidance to her closest friends and relatives. She forecasted that beginning in 2004, the city of Pune would experience a surge in real estate investment in addition to massive development, both of which would place it firmly on the world map.
Swetta is recognized all over the world as one of the most talented numerologists there is. She has contributed articles and editorials to various publications, including newspapers and journals. Her remarks have been broadcast on various radio and television stations.
Dr. Sohini Sastri
Sohini Sastri is one of the most popular Indian astrologers. She consults several celebrities and industrialists in India and abroad. She is considered to be one of the best astrologers in India. (10)
There have been multiple years in which Dr. Sohini Sastri has been named the Best Astrologer in India, and 2019 is one of those years. She has received honors and awards from a great number of universities, and she is quite well-liked among the celebrities and businesspeople of Bollywood.
Dr. Sohini Sastri thinks that an individual's "karma," or the deeds they performed in a previous incarnation, influences the course of their life in this lifetime. Dr. Sohini Sastri offers her patients advice and motivates them to look for solutions to the challenges they face in their lives.
Vedic astrology, palmistry, Numerology, and Vastu Shastra are all areas of competence that Dr. Sohini Sastri possesses. Numerous leading ladies in Bollywood consult with her as their astrologer of choice. Additionally, she is regarded as one of India's most accomplished Tantriks.
Dr. Prem Kumar Sharma
Dr. Prem Jumar Sharma is an accomplished astrologer in India. (11) He has published many of his forecasts in prominent Indian dailies such as The Hindustan Times, The Times of India, and others. In the earlier article, he responds to the questions readers have asked.
Dr. Prem comes from a line of well-known astrologers in his family. Even though he went on to become a mechanical engineer, he eventually concluded that he had a natural gift for astrology. This came to light after several of the casual forecasts he had made for friends and family members were accurate.
Dr. Prem has conducted extensive research and study on a wide range of topics in astrology.
Sunita Menon
Sunita Menon is a paranormal reader, healer, and counselor, and she also does readings for clients. (12) She is also a renowned tarot reader, and she works hard to ensure that every one of her clients can have a happy life rich in both personal knowledge and expectations.
Because it is more of a hobby than a serious interest for her, she has become a master in Kundli & tarot cards, both of which she uses professionally. In addition, Sunita Menon has worked for several well-known Indian celebrities like the producer Ekta Kapoor.
Dr. Suresh Atrey
Dr. Suresh Atrey is the Governor of the Punjab region for the All India Federation of Astrologers' Societies, in addition to being the Chairman of the "Aryavart Jyotirvigyan Sanstha." Dr. Suresh Atray is highly knowledgeable in all branches of astrology, including Vedic astrology, Parashari astrology, Jaimini astrology, Horary astrology, Muhurat astrology, and Yagyas.
Dr. Atray is an excellent source of guidance in virtually every aspect of life. Since he has conducted a substantial amount of research on astrological topics concerning marriage, he is in a position to provide very accurate answers to questions concerning marriage, such as those concerning matrimonial development, the date of marriage, marital bliss, problems in married life, and divorce or separation, among other related topics.
Dr. Atray is an individual with a scientific worldview who is convinced that with the assistance of astrological information, we can create a road plan for our lives. He was responsible for organizing several astrology conferences. In May 2001, the State Home Minister of India, Mr. I. D. Swami, bestowed him an honor.
Dr. Suresh Atray served as the chairperson of a national astrology seminar held in DAV Shatabdi College Phillaur and supported by the UGC. At the seminar, he also presented a paper on his research. In addition, he gave talks and research papers on astrology at the Uttarakhand Open University, the Mewar University, and the Punjab University. He also contributed significantly to reorganizing the astrological course curricula at these universities.
Conclusion
The Indian culture places a strong emphasis on astrology and astrologers. Those who place their faith in their horoscopes and the stars can turn to several of India's most well-known astrologers, such as Astrologer Sunny Sharma, for trustworthy and pertinent advice and cures.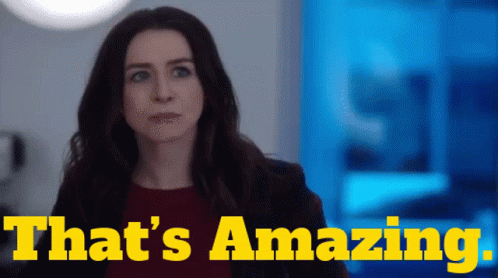 On the other hand, all of the astrologers included in this list are among the best in India. Their forecasts are invariably accurate, as seen by many satisfied clients who have provided feedback on their experiences.
These astrologers provide reasonably priced services in numerology and astrology, in addition to a wide range of other options, which may be browsed through on their websites. People can rely on these astrologers to find solutions to any questions or concerns they have in life, such as how to achieve success in their occupations, how to develop new relationships, how to initiate new initiatives, and how to foresee the outcomes of future endeavors by reading horoscopes.