As part of a continuing probe into deceitful Chinese loan apps, India's financial intelligence gathering authority started searching the workplaces of fintech unicorns Paytm & Razorpay in addition to Cashfree on Friday, the agency announced on Saturday. This is the most recent inquiry in a string of inquiries that have taken place in recent weeks. Major Crypto firms like CoinSwitch, Vauld, and WazirX are also under the scanner. We will have a look at the whole issue.
What is This Chine Loan Apps Probe About?
The Enforcement Directorate stated that 18 complaints were filed to the Cyber Crime Officers in Bengaluru, which led to the organization's decision to detect and prevent high-profile Indian organizations and businesses owned by Chinese individuals. The accusations stated that the companies were complicit in "extortion and harassment of the general public who had availed themselves of small amount loans using the mobile apps."
"During enquiries, it has emerged that these entities are controlled/operated by Chinese Persons. The modus operandi of these entities is by using forged documents of Indians and making them as dummy directors of those entities, they are generating proceeds of crime," as quoted by the press release from India Enforcement Directorate,"  (1)
"It has come to notice that the said entities were doing their suspected/illegal business through various Merchant IDs/Accounts held with Payment Gateways/banks," the agency explained further.
The agency claimed that the organizations run by Chinese nationals were responsible for the generation of "proceeds of crime using merchant IDs/accounts held with payment gateways/banks." According to the agency, there were inconsistencies between the addresses they were conducting business and the information they supplied to the local government.
The agency has stated that it has continued its search efforts while it has been able to confiscate a total of Rs. 17 Crore via Chinese personnel organizations.
Response of Accused Companies in the Chinese Loan Apps Probe
"The ED has sought information regarding such merchants to whom we provide payment processing solutions," a spokesperson for Paytm said in a statement. "These investigations are ongoing and are focusing on a specific set of merchants," the spokesperson added. "Paytm provides payment processing solutions to these merchants."
"As a part of ongoing investigations on a specific set of merchants, the ED has sought information regarding such merchants to whom we provide payment processing solutions. We wish to clarify that these merchants are independent entities, and none of them are our group entities," a Paytm post clarified.
"It may be noted that ED has instructed us to freeze certain amounts from the Merchant IDs (MIDs) of a specific set of merchant entities (as mentioned by the ED in their press release)," said the Paytm spokesperson post. " It may be further noted that none of the funds which have been instructed to be frozen belong to Paytm or any of our group companies," the post continued. (2)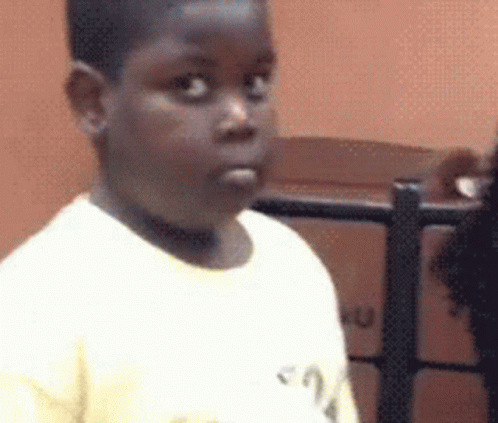 "We provided the ED operations with the essential information on the same day they made their inquiry, as part of our careful cooperation with the ED operations," according to a statement released by Cashfree, a spokesman said that the company's "operations and onboarding processes correspond to the PMLA and KYC requirements" and that they "will continue to do so in the period that is to follow."
India's Favorite Phone Manufacturers Also Involved?
This year, the government agency has conducted over a half dozen investigations into technology companies, including investigations into Chinese smartphone manufacturers Vivo, Oppo, and Xiaomi. As a result of these investigations, the agency has seized over $ 1 billion of capital, which it claims was evaded by the companies through fraudulent tax calculations.
Investigations Extended to Crypto Exchanges too!
CoinSwitch, a leading local cryptocurrency exchange that Andreessen Horowitz backs, had its premises searched by the agency the week before last. It is alleged that the Indian company acquired shares worth more than $200 million in violation of regional forex laws. (3)
Last month, the Enforcement Directorate decided to freeze the total assets of more than Rs. 65 Crore from WazirX, quoting a presumed infringement of foreign exchange rule, & Rs. 370 Crore from the local subsidiary of Vauld for enabling "crime-derived" payments from predatory loans firms. ED invoked the violation of the PMLA(Prevention of Money Laundering) Act 2022. (4)
The ED is investigating the cryptocurrency exchanges on FEMA and PMLA Violations. The Enforcement Directorate (ED) has a hunch that a significant amount of money is being moved outside of India without adhering to due process and reportedly violating the constraints established under FEMA.
The agency suspects that the proprietors of Chinese lending apps co-opted various cryptocurrency exchanges to facilitate international transactions, most of which involved cryptocurrencies. In addition, allegations have been made that certain exchanges violated PMLA by not adhering to proper compliance procedures such as KYC.
While the ED is also conducting its independent investigation into the exchanges, this investigation is also a part of the ED's investigation into the Chinese loan applications that have been doing business under various identities over the past few years. These applications continue to offer immediate and small loans despite a ban placed on them by the Reserve Bank of India.
The interest rates they charge are quite high. During the investigation, it was discovered that consumers were being requested to pay lakhs even for a modest loan of only INR 5,000 to INR 10,000.
Most of these loan applications are only active for a short period and frequently change their names to avoid being detected by RBI. In connection with this matter, the Enforcement Directorate in Bengaluru recently conducted search operations at the offices of fintech firms Razorpay, Cashfree, and Paytm as we stated before.
Increased Menace of Lending Apps in Recent Times
Lending apps in India that high charge fees and use unscrupulous tactics to recover the cashback are under increasing scrutiny from the Indian government, which is taking action.
The Central Bank of India is going forward with proposed rules for electronic financing that will force companies to provide more information and transparency to assist customers and restrict various business activities. These new standards will also improve the country's economy as a whole.
Over 2,000 unethical loan applications have been prevented from being used in India this year, according to a statement made by Google earlier this month.
At a recently held event in New Delhi, Saikat Mitra, senior director and head of Trust and Safety at Google Asia-Pacific, stated that the above apps were trying to target consumers in India and that Google decided to pull the applications after discussing with law enforcement agencies. Mitra's comments came about as a result of Google's decision to remove the apps. (5)