We all seek a diet that is best for our well-being. We seek food packed with all the nutrients we need to develop a healthy body. Similarly, Our beloved Canine friends also deserve the best when it comes to nutrition. Drools Dog Food offers a wide range of Dog food to take care of this need. We will see what options are available from Drools Dog Food and which is the best for you.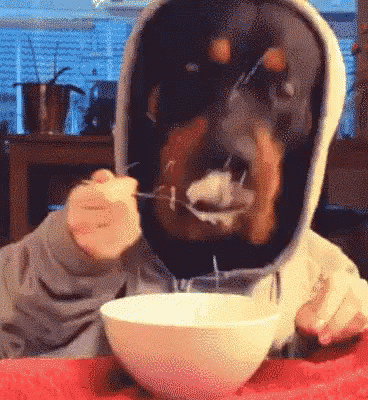 Best Drools Dog Food for Your Canine Friend
1. Drools Chicken and Egg Adult Dry Dog Food, 3 kg with Free 1.2 kg
Drools Dog Chicken has real chicken as the main ingredient, which contributes to preserving your dog's lean muscle mass and optimal physical condition.
A wonderful blend of components has the benefits of vitamins and minerals, which help maintain healthy bones and a functioning digestive system.
The Drools dog food is high in protein and has the appropriate proportions of other nutrients, offering your pet the greatest possible health advantages.
Kibbles that have been specially developed contribute to the prevention of tartar buildup.
Drools Dog Food is Ideal for all types and sizes of canines.
This Drools dog food of 3kg comes with a free 1.2kg pack, and the price is Rs. 594.
Buy now on Amazon:
2. Drools Gourmet Bites Chicken Chunks in Gravy, Adult Wet Dog Food, Sanjeev Kapoor's Recipe
You will like that Sanjeev Kapoor, the creator of Drools Gourmet Bites Adult Gravy, made sure that your canine companion enjoys every bite.
This farm-fresh recipe commences with Real Chicken blended with a good health mixture of natural foods, including pumpkin, Brussels sprouts, French beans, and peas packed with nourishing ingredients that make this a delightful food with flavor.
Pumpkin, Brussels sprouts, French beans, and peas are all examples of these superfoods. This gravy can be served individually or with dry kibble to provide a more interesting meal.
This mixture, which contains an appropriate amount of omega-3 and omega-6 fatty acids, promotes healthy brain, eye, and cognitive development and makes the coat glossy and healthy overall.
Buy now on Amazon:
3. Drools Puppy Wet Dog Food, Real Chicken, and Chicken Liver Chunks in Gravy
This Drools Dog Food is a nourishing dish that encourages puppies' healthy brain and eye development.
A higher percentage of water to preserve a healthy digestive tract is available in pouch containers.
The presence of vitamins and other organic components helps maintain bone health and strengthen teeth.
Your dog stays alert and nimble all day thanks to real chicken, chicken liver, and chicken eggs.
This savory food contains all-natural elements that promote healthy skin and a shiny coat for your canine companion.
Buy now on Amazon:
4. Drools Ultium Performance Dog Food for Adult Dogs
This Drools adult dog food contains high-quality real chicken, a blend of vitamins and minerals that ensure your pet may obtain all the vital health advantages. It supports excellent growth and muscle development, which improves your pet's agility and overall performance.
People at Drools understand the tremendous passion people have for their pets and the significance of providing them with a healthy and nourishing diet. As a result, their nutritionists and veterinarians collaborated to develop excellent quality food tailored to the evolving requirements of pets.
Not only that, but significant research has also assured that each product manufactured by Drools has a consistent flavor, improved digestibility, and increased absorption.
These items have been nutritionally analyzed and put through stringent quality control procedures to guarantee that only the highest quality food will make it into your pet's bowl.
5. Drools Absolute Salmon Oil Syrup- Dog Supplement
Drools Absolute Salmon Oil is a daily supplement that promotes healthy skin and coat by providing a high level of EPA and DHA, two of the most beneficial Omega-3 fatty acids.
Most dogs can absorb this syrup extremely quickly and effortlessly, and their metabolism directly uses the nutrients without requiring any conversion.
Because of this, it is beneficial to your dog's immune system, joint health, and overall well-being.
6. Drools Maintenance Dry Dog Food for Adults, Chicken Flavor, 22 kg (20kg with 2kg Free Inside)
This Drools Dog Food is enhanced with Bioplex, Mycosorb, and Yea-Sacc for a more favorable outcome regarding the pet's overall performance.
The presence of vital amino acids, vitamins, and minerals contributes to maintaining a smooth and lustrous coat.
The high protein content of the diet encourages healthy growth and the development of strong muscles.
It improves your pet's health and digestive ability at the same time.
All raw materials undergo stringent testing at nutritional labs to ensure they meet the required quality and safety requirements.
7. Drools Vet Pro Skin and Coat 3 kg Dog Food for Healthy Skin and Coat
VET PRO Skin + Coat is a complete, balanced, and easily nutritious all-breed diet adapted for adult dogs. It contains increased levels of polyunsaturated fatty acids, vitamins, protein, organic zinc, and selenium.
Inadequate nutrition, dietary allergies, and food intolerance are all potentially serious conditions that can cause the skin and coat to become sensitive or inflamed.
It Drools dog food is suggested by vets too. This meal is designed to support and assist your dog in overcoming skin problems and in maintaining healthy skin and coat.
Vet-Pro Skin + Coat is the answer for dealing with your puppy's inflamed skin and coat due to its food sensitivity and other problems that may have contributed to these symptoms.
It is the proper Feed since it comprises easily digestible carbohydrates, proteins, omega fatty acids, and other important elements.
Buy now on Amazon:
8. Drools Puppy Starter Dry Dog Food, Chicken Flavour
This Drools Dog Food is a formulation that is one of a kind for pups, nursing mothers, and pregnant female dogs.
Vitamins and minerals are needed in increased amounts in pregnant and nursing mother dogs.
This Drools Starter Dog Feed contains DHA, which has been shown to make puppies smarter and stronger, as well as high-quality protein, which promotes optimal growth and development.
It is made from a gentle formula on the digestive tract and contains no more than 2.5% crude fiber.
It contains an extract of Yucca for the Treatment of Stool Odor.
Conclusion
Drools Dog food offers a wide variety of dog food for all breeds of dogs. The Feed is of high quality, affordable, and readily available. Give your beloved pet a daily dose of healthy food from Drools Dog Food.