Gaming is a massive industry, with a net worth of around $ 300 Billion across the globe and around 2.9 Billion people playing games. The Asia Pacific region contributes $ 72.2 billion to these stats! And amongst these, the Indian mobile gaming industry is worth around $ 1.25 billion. (1) This is expected to grow rapidly over the next few years as more people play mobile games. To cater to these increasing numbers, Ashvin Haryani and Abhay Sharma founded Gaming Monk in 2014. In this article, we will discuss how a small e-gaming startup became a major company later acquired by Mobile Premier League.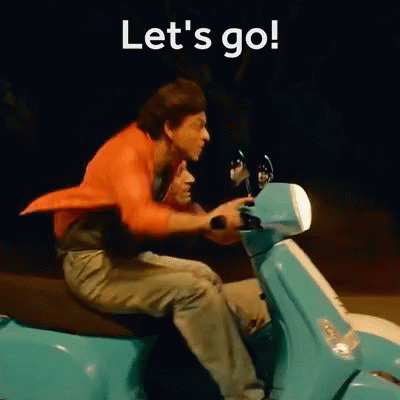 More About the Foundation of Gaming Monk
Ashvin Haryani and Abhay Sharma founded Gaming Monk in the year 2016. Ashvin Haryani is an Electronics and telecom engineer from Amity university. In his first year of university, Ashvin Haryani started a digital marketing company called CYBRICKS. (2) Here, he provided services for website development and other digital marketing services. Later, seeing the potential in the e-sports industry, he started Gaming Monk. Gaming Monk was one of the first in India in terms of esports.
Gaming Monk, the eSports Platform
Initially, Gaming Monk conducted offline gaming tournaments for games like CS:GO, DOTA and others. Gamers would have to go to venues to play games. Sometimes, they had to bring their gaming PCs along for the games. Later they started an online esports portal in 2017.
GamingMonk organizes esports competitions on various platforms, including personal computers (PCs), game consoles, and mobile phones. It acted as a publisher springboard and fostered a community for gamers, building an ecosystem interwoven across esports, online streaming, and content exploration.
At the time of acquisition, GamingMonk has an active user base of around 1.7 million. In 2021, Mobile Premier League acquired Gaming Monk for an undisclosed amount.
More About Mobile Premier League
MPL, "Mobile Premier League," is an acronym for a mobile gaming application that hosts mini-game competitions using its portal. In 2018, Sai Garimella & Shubham Malhotra were the ones who initiated its creation. The company's headquarters are in Bengaluru, located in Karnataka, India.
Users of MPL have the opportunity to compete in a variety of different sorts of gaming competitions. Users can enter these competitions individually or by establishing teams with other users. Various games are accessible, including first-person shooters, sports, and driving games.
While some of these competitions take place in real-time, such as the 1-vs-1 Battles, others are asynchronous. A handful of these competitions award monetary prizes to their victorious participants. Users of both Android and iOS can download and utilize their smartphone apps.
How Well is MPL Funded?
MPL has garnered the support of several notable investors, including Sequoia Capital, Moore Strategic Ventures, SIG, Pegasus Tech Ventures, Founders Circle, Telstra, Composite Capital, MDI, Go-Ventures, RTP Global, and Base Partners, amongst others. (3)
In the past, MPL's investors have shown their support for internationally renowned technological brands. At launch, MPL provided players with access to nine games, new games being added consistently.
What games are available at MPL?
Baseball Star, Block Puzzle, Bowling, Pool, and 21 Puzzle are just a few games available for quick, enjoyable, and fast-action activities.
Players have the chance to play in a range of formats using the MPL App, such as head-to-head games or tournament games. Players also have the choice to participate in competitions for free or for low minimum standards ranging from 60 cents to $6. Players can choose to participate in contests for free or just for low entry requirements.
The MPL uses its proprietary player matching technology to decide the outcomes of all head-to-head matchups. Participants need to be 18 years old to participate in any games that provide actual cash prizes.
In FY21, sales rocketed over 22 times their previous year's levels, reaching Rs. 499 crores. The company reduced its losses from 295 crores in the previous fiscal year to 130 crores, although its spending practically doubled to Rs. 628 crores. (4)
In September 2021, it received funding from Legatum Capital as part of a Series E round at a pre-money worth of $2.3 billion. The gaming company boasts around 90 million users throughout India, Asia, Europe, and North America. It now provides more than 60 games in various genres, including fantasy sports, sporting events, puzzles, leisure, and board games.
Future of the e-Sports Industry in India
According to the Federation of Electronic Sports Associations of India (FEAI), the country's apex body for esports, the total size of India's esports industry will touch Rs. 1100 crore by FY25. (5) The increase will be brought on the shoulders of cricket since more and more enterprises are concentrating on constructing the esports ecosystem in the country. This prediction was made by FEAI, India's national esports governing body.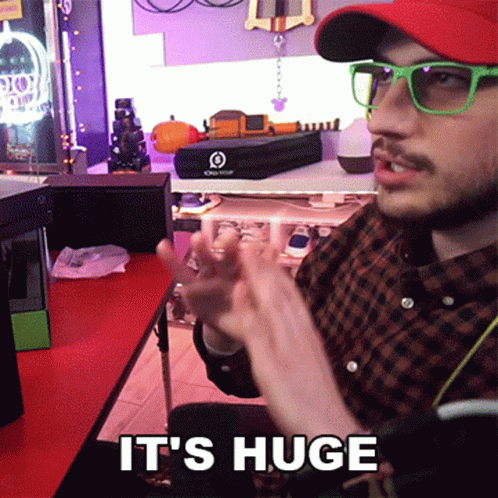 All this is boosted by the infra support provided by telecom operators and the increasing awareness among people. When Jio launched its mobile services in India, it brought down the charges for internet access. As a result, smartphone penetration has increased multifold in India.
Moreover, these companies advertise like crazy to attract new users, spending a sizable amount on advertisements. Dream11, Nazara technologies, and BalleBazi are a few other companies that are operating in this space, with more expected to come in.

Conclusion
The esports gaming trend that Gaming Monk started has multiplied many folds. The industry is seeing an inflow of capital from major VC firms and companies. This esports include fantasy sports elements now, which is an increasing trend. So, there is an immediate need to regulate them. Till now, MPL, Dream 11, and Games 24x7 (all have turned unicorns, BTW) are not allowed on the google play store since they involve some gambling components.
However, in a recent announcement, google plans to allow these apps on the google play store in a pilot project for a year starting from the end of September. (6) One can only assume the reach these companies will get once they list on the play store. As of now, these apps must be sideloaded to play games on them.