This month, government authorities and retail giants from across the world will be keeping a careful eye on India as it rolls out the Open Network for Digital Commerce (ONDC) in one hundred of the country's most important cities. (1)
The ONDC is an initiative backed by the government conceived by think tanks like Nandan Nilekani, an Indian billionaire and the founder of Infosys, which is the driving force behind this initiative.
It aims to make a level playing field in online commerce by putting tens of millions of kiranas (Indian family businesses) on an equal footing with online behemoths such as Amazon, Google, and India's Flipkart (a Walmart subsidiary). Amazon and Flipkart reportedly dominate more than 60 percent of the e-commerce market in India at present, as reported by Reuters. (2)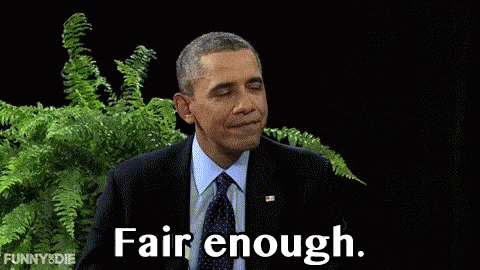 How ONDC India will Disrupt Monopolies?
ONDC places a ceiling of three percent on referral commissions for platforms that connect buyers to a seller. This is a long cry from the approximately thirty percent cut third-party vendors lose on the major e-commerce platforms.
Customers will find themselves in a situation that has never been seen before: Amazon will compete with Flipkart for business on the latter's mobile application and vice versa. The fluidity with which ONDC may make online commerce is illustrated by the fact that searches on Amazon.com may result in listings on eBay.
"We have the opportunity to start from scratch and reimagine the digital world such that it is more equitable and open to all individuals. "With ONDC, we hope not only to create a level playing field for India and all of the businesses operating there but also to provide a glimpse for the whole world of how open commerce can drive positive non-zero-sum outcomes for business and society," Nilekani said. "With ONDC, we hope not only to create a level playing field for India and all of the businesses operating there but also to provide a glimpse for the whole world of how open commerce can drive." (3)
Even companies of moderate size are asking for ONDC. (4) The application will, in effect, create an open order book for purchase requests, allowing any retailer connected to the network to respond to such requests.
The objective that ONDC has for itself is to provide a digital foundation for commercial transactions that will include inventory management, dispute resolution, and other features. According to Union Minister Piyush Goyal, a statewide launch is in the works after a successful rollout in five cities throughout India: Delhi, Bengaluru, Bhopal, Shillong, and Coimbatore.
Effect of ONDC on Indian E-Commerce Space
If it works correctly, ONDC might profoundly alter the landscape for e-commerce, herald a legacy of fair competition with a much less dominant position by fully integrated systems, and show U.S. regulatory bodies ways to take on their monopolies. If it fails to work as expected, it could hurt the industry.
Ok! But what is this ONDC? More details, please.
What is the Full Form of ONDC, and What is it?
The Open Network Data Catalog (ONDC) is neither a program, an intermediate, nor a particular piece of software. Instead, ONDC is a set of specifications developed to encourage open interchange and linkages between consumers, various technology platforms, and merchants.
The foundation of ONDC is a set of open standards that provide an open network, like India's Universal Payments Interface. According to Sujith Nair, CEO and co-founder of the Beckn Foundation, the open standards that underpin ONDC are, in fact, an adapted version of the Beckn Protocol.
The Beckn Protocol is a global open source standard developed in India. It has applications beyond retail commerce in fields such as mobility and health.
Open standards are the unseen basis upon which the economic and technological infrastructure of the United States is built. Open standards are essential to the operation of everything, from shipping containers to database query languages. Open standards, as opposed to closed standards, are transparent and allow anyone to adopt them without charge.
The Internet and other types of open networks rely on open standards as their foundation. A fundamental set of technological standards makes the ability to interconnect many different kinds of systems possible. Competition is encouraged through efficient open networks and standards, which reduce or remove friction and barriers to entry.
According to Nilekani, the objective of ONDC is to democratize digital commerce. This will be accomplished by exchanging a platform-centric model (in which the buyer and seller must use the same platform or application to transact) with an open network that permits and even requires interaction and commerce across multiple platforms and applications.
ONDC offers open specifications and network protocols, which any participants in a market can utilize to communicate with one another and share information.
Currently, platforms act as arbitrators and mediators in e-commerce transactions in the United States of America, Europe, and India. When online consumer wants to compare pricing or deals, they have to switch from one platform to another. This creates complications when comparing identical products based on vendor prices, shipping costs, taxes, etc.
The ability to compare prices across different online stores is a feature offered by shopping search engines like Google Shopping. However, these shopping search engines primarily limit their searches to larger e-commerce businesses because they have the financial backing and technical experience necessary to list products and manage complex data feeds from inventory management systems.
Because ONDC is structured as a set of standards, it will give customers the freedom to choose between various shopping platforms. Based on the same criteria, each platform will obtain the same information regarding the products, their prices, and their levels of availability.
The proprietor of Your Corner Kirana will only have to be responsible for managing a single tool to give information to a variety of platforms. The idea behind this is that it will make the transition for kiranas into the internet world easier, without the need to force store owners to become digital experts.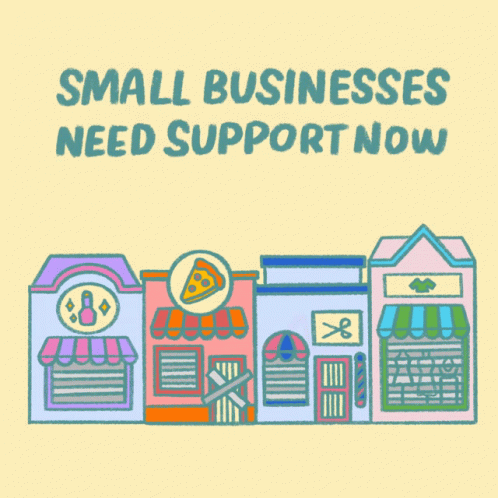 ONDC may also uncover the ultimate competitive edge for Kirana shops: closeness. India's local merchants already have "less-than-an-hour" commerce solved because of their location down the street from a buyer. This is in contrast to the trend of Amazon racing toward same-day delivery and venture capitalists continuing to bet big on short-window-delivery startups that promise to deliver in an hour or less after an order is placed.
India provides a perfect environment for doing research and experiments on the idea. According to Nilekani, the country has one of the greatest participation rates in digital finance anywhere in the world, clocking in at over 80%. The policy of digitalization being pursued by the Indian government is one of aggressiveness.
Within the next two years, ONDC aims to have 25% of all commerce conducted online in India. That is three times higher than the current rate of online penetration in the internal commerce sector, which is 8%.
ONDC may make it easier for kiranas to enter the market, but ultimately, all participants will profit. SnapDeal, a homegrown e-commerce competition, is joining ONDC to compete on user experience and price on a level playing field with industry heavyweights Flipkart and Amazon.
These companies want to compete on a level playing field. Microsoft is also interested in the matter. ONDC is a possible boon to the operations of Indian technology companies that provide e-commerce services and capabilities to medium-sized businesses. These companies are located in India.
Eliminating or Lowering Obstacles to Access
The ONDC faces a variety of difficulties and dangers. Even if it is successful, the result may not be what was intended for it. A large and well-funded adoption drive is going to be required to bring the tens of millions of kiranas that already exist onto the platform.
Amazon and Flipkart will continue to profit from economies of scale, which allow them to negotiate lower prices than their competitors. Any action taken to restrict trade that results in higher pricing could generate consumer anger, and the major platforms may ultimately benefit the most from ONDC.
Google Pay and PhonePe have amassed the lion's share of transaction volume in India's Unified Payment Interface (UPI), which was developed to offer an open standard for financial transactions. (5)
The government is investigating several techniques that could lead to an increase in competition; nevertheless, accomplishing this goal without directly controlling users' activities would be difficult.
At the same time, the combination of ONDC and UPI might make entrance requirements less stringent. By making India's commercial foundation available to the public, the two entities could pave the way for increased levels of competition by making it simpler for new entrants to compete with established businesses.
Conclusion
The Open Network Data Catalog (ONDC) gives merchants and governments all over the world a sneak peek of what open retail might look like in operation. The increased use of e-commerce and the expansion of the global economic pie would, in the long run, be beneficial for all parties involved, including consumers, business owners, and even the largest platforms.