Whenever you have to go somewhere within the city or town and don't have a personal vehicle, how do you go? Take a cab, right? However, your desire to reach your destination comfortably depended greatly on whether the cabby was willing to take you in. You would have to find another one if this one refused (for n number of reasons). Inn came Ola/UBER, the smart cab aggregators. Such cab aggregators have truly revolutionized how we travel. Gone are the days when we had to plead with cab owners to take us to our destinations. Intrcity Smartbus has done the same to conventional intercity travel operators that these cab aggregators did to local cabs. Unless you improve the quality of the offering, you will lose.
Technology has solved a great deal of these problems. Just book an Ola and be assured that the ride will pick you up from your place, give a good AC ride and drop you at your decided destination. Reliability, safety, and convenience are all enabled at the same time.
However, this is the case regarding traveling within the city limits. What if you are traveling to another city? Most prefer a flight if that is available and affordable. Or the next choice is, most probably, a train! But we all know about the seat availability situation in Indian Railways trains. So, another option is to take a bus. But data shows that people still prefer trains despite many intercity bus operators.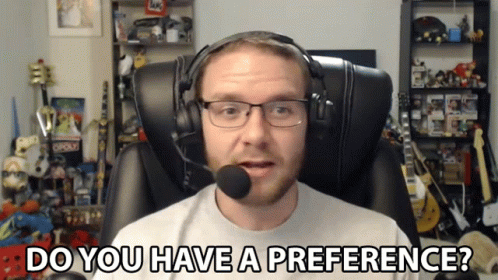 Why do People Prefer Trains Over Buses?
For one thing, trains are more reliable, comparatively safer, and convenient. Travels buses are not so great at convenience. They stop abruptly; most don't have restroom facilities, and safety is always a concern. These are similar concerns that were present in cabs earlier.
So, what is the Solution then?
So, now we have the Ola/UBER of intercity buses - Intrcity Smartbus. Intrcity smartbus is a bus aggregator, similar to ola, a cab aggregator. Intrcity Smartbus was founded in 2019 by Kapil Raizada, Manish Rathi, and Sachin Saxena.
Kapil Raizada and Manish Rathi comes with a rich experience in operating RailYatri. RailYatri has been operational since 2014. RailYatri is a popular train ticket booking app. So, both the founders knew to have some experience in the travel industry. They saw that the trains are always overbooked and buses, even though quite abundant, running at only 65% of their capacity!
Moreover, they found that 29% of women travelers booked tickets on trains compared to only 9% on buses.
What is the Competition Lacking?
The founder duo discovered a massive scope for improvement in reliability, safety, and convenience, which these buses offered to their customers. So, they decided to launch their intercity bus aggregator app, Intrcity Smartbus.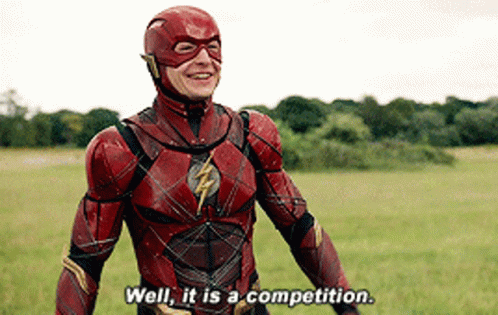 Kapil Raizada believed that the story needed to alter immediately and that the emphasis should be on service quality regardless of ticket costs.
Finally, Kapil Raizada Started Intrcity Smartbus
To analyze train ticket purchasing trends and assist users in booking confirmed tickets, the RailYatri platform was developed utilizing AI-powered predictive algorithms.
Additionally, it used data analytics to provide comprehensive information on train journeys, such as the route, travel time, and live status, which shows the train's location at the moment.
The enterprise felt confident entering the market since it could construct massive tech-based platforms and leverage the abundant data of intercity travel. The goal was to connect long-distance buses through a centralized system modeled around RailYatri and provide a standardized travel environment.
So, Tell More About Intrcity Smartbus Operations
To provide the core technology that produces the trip expertise while bus owners/operators manage on-ground activities, IntrCity SmartBus has developed an asset-light aggregator strategy.
The business has created a new crew with local managers to handle operations in other cities and the bus crew, consisting of a captain and a driver, and extended its initial engineering team for further growth.
It also uses IoT vehicle insights, which allows tracking the real-time performance of every bus and data analysis of the same to ensure decent performance, to construct a web of "connected buses" for smooth, on-the-go surveillance and improve workflow.
What is the current State of the Business?
Today, the business has a fleet of more than 220 branded buses connecting more than 270 locations and a committed 200-person workforce. This bus service is mass since the average ticket costs INR 900. According to the company, 160K travelers use its site each month, with an average fill rate of 88–90%.
IntrCity SmartBus, experienced a 1.8x growth in the first half of 2022, with earnings approaching a figure of $45 million.
What Features are Offered by Intrcity Smartbus?
When it comes to the factor of being reliable, Intrcity Smartbus provides a live tracking option to its passengers. The data is pretty accurate and reliable. Moreover, since the buses are self-contained with restrooms, the buses don't stop as frequently as other buses.(3)
In the matter of safety, Intercity Smartbus has allocated a captain who coordinates with the bus driver at every step of the journey. The bus is connected to its central command through the internet 24x7, and there is continuous monitoring through cameras and sensors for passenger safety and person count.
Similarly, the buses provide a great deal of convenience as well. There are Wi-Fi, AC, and entertainment units attached to each seat. Additionally, Intrcity Smartbus has 51 boarding lounges, all AC and Wi-Fi enabled.
But, Is this Stint Sustainable?
Well, India is developing a high-quality highway network at record speed.(1) This infra push will surely help the Bus fleet services. The industry is recovering well from the Covid-19 pandemic blues.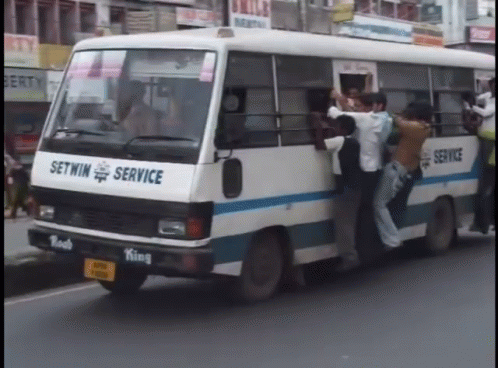 As per a report from Statists,
· In 2022, it is anticipated that revenue in the bus category will be ₹56.59bn.
· By 2026, the market volume is forecast to reach ₹98.81bn, with revenue estimated to rise at an 11.56% annual rate (CAGR 2022-2026).
· By 2026, 120.9 million consumers will be using the Buses category.
· User penetration will reach 8.3% by 2026, up from 7.2% in 2022.
· The average revenue per user is anticipated to be Rs. 560.
· By 2026, internet sales in the Buses segment will account for 58% of total revenue. (4)
Summing up
IntrCity Smartbus has a definite advantage of operating in a growing market. The company aims to have 5000 buses in its fleet by 2025. How well they can manage that will depend well they execute their plans.