Depending on the amount of traffic, traveling by car from Mumbai to Mandwa, a port village roughly 100 kilometers distant, can take approximately three hours or more. What would happen, though, if the distance traveled was reduced to only 19 kilometers and the journey time was shortened to one hour? That's exactly what the M2M Ferries has managed to do. From the Southern tip of Mumbai to Mandva, it is just about 13km in a straight line. But if you have to go via road, you must make a whole Mumbai darshan.
This has become possible thanks to Maharashtra's first Ro-Pax ferry service. (1) In collaboration with the Maharashtra Maritime Board and the Mumbai Port Trust, it provides RoRo (roll-on, roll-off) passenger ferry services that run seven days a week between the Ferry Wharf in Mumbai and the Mandwa Jetty in Raigad. These services are extremely cost-effective. (2)
The government has wanted to develop a better route to the two port cities via the waterway. It had invited private players to come forward and create a jetty between the ports around ten years back. M2M ferries grabbed the opportunity. At that time, there were barely one or two shops at the Mandva Port, but the place was unrecognizable due to this endeavor. So, is M2M ferries a government company? Well, not really.
What is M2M Ferries and Mandva Jetty?
M2M Ferries and Mandva Jetty is a Ro-Pax service started by Devika Saigal. (3) She has been working over the past eight years to reinvent Mumbai's waterways and construct terminals and facilities for smooth coastal passenger mobility. Her efforts have been focused on making passenger travel along the coast more convenient.
Saigal has a Masters's degree in International Management from the University of Bath. She comes from a family of experience in the freight business. Her family owns and operates a freight forwarding business, Esquire Shipping, and Trading Pvt Ltd. She knew that the opportunities were immense at the waterfronts. Apart from the transportation itself, there are a lot more avenues that can generate some business.
Transforming Mandva
Unlike in the movie Agnipath, Mandva is happening place now. More than a fishing port, it has become a well-known tourist destination. Individuals going to Alibaug, the district seat of Raigad and a renowned weekend destination in the Konkan region, were the only people who used the jetty in Mandwa village for a significant amount of time.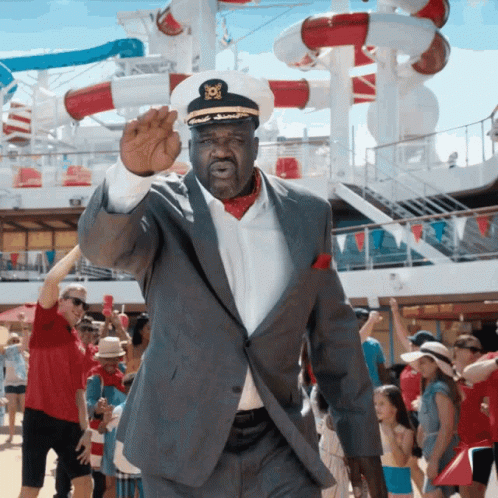 The town became well-known with the release of the original version of the movie Agneepath, which was released in 1990 and starred Amitabh Bachchan, and the 2012 remake of the film, which starred Hrithik Roshan and Sanjay Dutt. (4) (5)
In 2016, Devika and her colleagues concluded that the Mandwa jetty might be improved by repurposing some disused shipping containers.
Mandwa served as a stopping station for travelers on their way to Alibaug. It made sense to make some changes to the area. Devika and her colleagues started by installing a cash machine first, followed by public restrooms and businesses. Eventually, they came up with the concept of a container park that we called Beach Box.
These Beach Boxes are recycled containers, approximately 20 in number, repurposed into stores. They also organized an amphitheater for live musical numbers, theatrical plays, open-air cinema screenings, flea markets, and dancing and fitness workshops.
The effect was immediate, with weekend foot traffic growing from 2,000 to 50,000–60,000 throughout a single weekend. M2M Ferries was conceived as a result of the prosperous growth of the port, which made it possible for a bigger volume of passenger traffic, particularly for individuals who brought their vehicles. M2M ferries is a Ro-Pax service.
What are Ro-Ro services?
A ship built to transport wheeled goods, such as automobiles, trucks, trailers, and other similar items, is called a roll-on/roll-off ship (RORO) or ro-ro ship. An RO-RO ship depends on self-propelled modular transportation that is propelled on and off of the boat to unload and load goods, compared to lift-on/lift-off vessels, which employ cranes to load and unload cargo.
When referring to big ocean-going vessels, the term "Ro-Ro" is most commonly used to refer to those equipped with either a built-in or beach ramp that allows for the quick and efficient transfer of goods by moving containers on and off the ship. It is common for this ramp to be located at either the stern or the bow of the vessel; however, the specific location of the ramp might vary from ship to ship.
The first time ro-ro ships were put to use was in the 19th century when they were constructed to transport railroad carriages that were simply too wide to be carried across a bridge and had to travel down waterways instead. This marked the beginning of ro-ro ships' long history of service.
There are many ro-ro ships, such as cargo ships, cruise ferries, ferries, and barges. Some of these ships even carry passengers.
What are Some of the Benefits of Using a Ro-Ro ship?
Compared to regular ships, ro-ro ships have several advantages, the first and most notable of which is their increased speed. Because the automobiles and trucks can simply drive onto the ship at one port and drive out at the other, the entire procedure is extraordinarily effective.
Some ro-ro ships are dedicated solely to transporting automobiles and trucks over long distances at sea. Whether they just transport cars or both cars and trucks, these are called Pure Car Carriers (PCC) or Pure Truck and Car Carriers (PTCC).
The MS Colour Magic has been in service since September 2007, and it is now the ro-ro passenger ferry that holds the record for the most passengers. It measures 35 meters in width and has a length of 223.70 meters.
Various Types of Ro-Ro Services
1. ROPAX
ROPAX, an abbreviation for roll-on/roll-off passengers, is the name given to roll-on/roll-off vessels that also provide passenger accommodations and transport freight vehicles. In a broad sense, one may say that this category includes all ferries that have the capacity to accommodate passengers and also include a car deck that allows for roll-on/roll-off loading and unloading.
2. Cruise Ferry
The term "cruise ferry" refers to a ship that combines the characteristics of a cruise ship and a Ro-Pax ferry and applies to any vessel that has the capacity to carry more than 500 passengers. While some passengers board the latter only for transportation, others do so because they are interested in the cruise experience and plan to spend very little or no time at the ports of call.
3. ConRO
This ship combines the characteristics of a RORO ship and a container ship into one innovative design. Typically, a ConRO will have two areas that can be utilized for storage: the space below the deck, which is designated for the storage of vehicles, and the top decks, which are designated for the stacking of containerized freight.
4. RoLo
Another hybrid vessel is known as a RoLo, an abbreviation for roll-on/lift-off. It features ramps that can access vehicle decks and come standard. On the other hand, cargo decks can only be reached with the assistance of cranes.
M2M Ferries provide ROPAX services.
Start of the ROPAX Service for M2M Ferries
In March 2020, after much preparation, M2M Ferries began operating the state of Maharashtra's first Ro-Ro service from Mumbai and Mandwa in Alibaug. However, the proceedings came to a screeching end when it was announced that the midnight lockdown would be in effect. This prevented the beginning of the boat service.
In August 2020, the business officially launched its commercial operations with a cargo vessel that can transport more than 500 passengers, 120 automobiles or buses, and 60 bicycles.
According to Devika, the availability of the ferry service makes it possible to visit Mandwa at any time of the year, which was not the case previously.
Because speed boats and normal ferries are on the smaller side, the port remained inaccessible during the monsoon months. This meant they could not function from the Gateway of India to Mandwa.
However, M2M Ships are suitable for all kinds of weather, and this has also helped the locals with their daily commute to Mumbai to find work.
M2M Ferries Booking
While tickets for passenger services can cost anywhere from Rs 400 to Rs 1,500, costs for vehicles such as cycles are as low as Rs 100, while the cost of a car can range anywhere from Rs 1,000 to Rs 2,000 (depending on its size), and the cost of a bus can be anywhere from Rs 3,000 to Rs 7,000.
Tickets can be purchased online or at the venue's ticket counters, and services start at seven in the morning. (6)
On the first day of its commercial operations in 2020, when the service began, there were about 100 people and 150 cars. In 2021, the service transported more than 5.5 lakh passengers, more than one lakh cars, and around 30,000 bicycles. She also notes that automobiles were able to reduce their carbon footprint significantly by taking advantage of ferry services rather than driving on regular roads. So, it must be super profitable for Devika, Right? Well, let us find out.
The Economics of M2M Ferries
The shipping vessel that M2M Ferries operates is approximately 100 meters in length and was brought in from Greece. The first investment in the company was Rs. 75 crores. The entrepreneur acknowledges that she does not anticipate reaching profitability shortly and asserts that she is in it for the long haul.
Operating such a big ship is not an easy task. Many complex maneuvers need to be done to park the vessel, and it's not an easy task. They had to practice parking, changing lanes, and other driving abilities, and everything had to be done accurately. The loading process takes roughly ten minutes presently.
The ground crew is all local, and the on-deck crew consists of experienced people with shipping or merchant navy backgrounds. A standard crew is about 30 members. This includes cleaning, security, and other operations staff. In all total, M2M Ferries employs around 100 people at present.
Revenue flow is a challenge for the company because it is self-funded and does not receive investment from any institutions. When the company started its operations in 2020, the tourism industry particularly hard by the COVID19 epidemic.
This presented some challenges in the beginning. When they originally started, they did not anticipate having to close our doors for the first six months! However, they are booming now and expect to break even soon.
Challenges of Managing a Maritime Business
Devika is the first business owner in this maritime business. Initial hurdles are in the financing. Since the shipping business is not much prevalent around Mumbai, bankers don't accept them as security collateral. It took a lot of time for Devika to work around this, and next, she was hit by the COVID pandemic.
Despite the difficulties, the young businessperson cannot wait to investigate potential opportunities for the future. The business is planning to expand to incorporate more vehicles into its fleet. They are also looking at other venues that can be covered via this mode of transport.
Conclusion
Waterfronts offer immense potential in the kind of coastline that the geography of Mumbai and the nearby coastline has. Business is also developing marinas to attract tourists.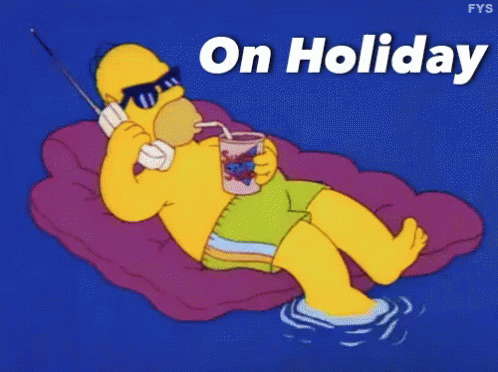 Hill stations are popular in India, but waterfronts also have enormous potential. Yachting is a tremendously popular activity worldwide, so it can be expected to be developed in India too. The need is for people like Devika to step forward and explore themselves.