Murari Lal Jalan is an investor, a multibillionaire, and the chairman of MJ Developers. MJ Developers is a world-renowned corporation with over 15 years of experience in real estate transactions across a variety of countries.
The company recognized a significant chance to contribute positively to Uzbekistan's economic growth, tourism industry, and infrastructure by investing there. (1)
You might wonder why we are discussing Uzbekistan here! The reason is the same man, Murali Lal Jalan has stepped into India to revive the erstwhile bankrupt Jet Airways of India. Since its founding in 1992, Jet Airways has become one of India's most successful and well-known airlines. More on this later.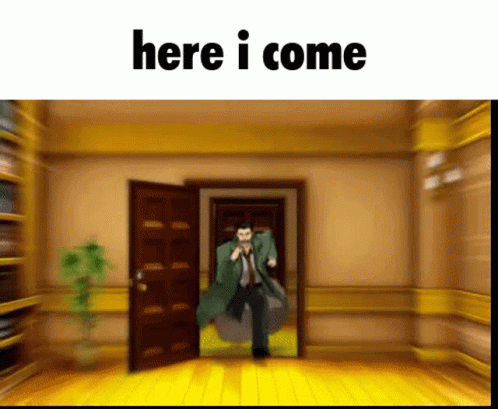 Murali Lal Jalan Early Life
Murari Lal Jalan was born in Jharkhand. He started his professional career in the paper sector in the 1980s when he first started out. He started at the paper-selling company his family owned in Kolkata. In addition, he worked as a trader for JK Paper and Ballarpur Industries, both of which were significant paper-producing enterprises in their heyday.
In 2003, Murari Lal Jalan decided to broaden his presence in the paper industry by purchasing Kanoi Paper and Industries, which was located in Kolkata. He rechristened the business to Agio Paper, and it now operates out of a production site in Bilaspur (Chattisgarh).
On the other hand, in 2010, the paper company was the target of a lawsuit brought on by government agencies on concerns relating to pollution. Since then, Agio Paper has not operated any of its factories or production lines.
Therefore, for practically the entirety of his career, he concentrated on the paper sector, although even that did not go according to plan.
Murari Lal Jalan and Healthcare Industry
After experiencing pushback with his paper company, Jalan started making preparations to join the real estate & healthcare industries. It was in the year 2015 when he initiated contact with Dr. Naresh Trehan and Associates Health Services.
After that, he completed a secondary share sale deal in order to purchase a portion of the business for a total of Rs 75 crore. This suggests that Jalan purchased the shares from an existing stockholder, which is referred to as a secondary sale.
At roughly the same time as the acquisition was being finalized, Dr. Trehan's Medanta Hospital was making preparations, with Jalan's assistance, to open a hospital in Dubai. Despite his best efforts, this strategy was never put into action.
Murari Lal Jalan and Real Estate
Jalan would not give up and continued making preparations to realize his dream of expanding into further businesses. After relocating his headquarters to the UAE, he wasted no time in diversifying his business interests by entering new markets, including the building industry, the mining industry, FMCG, and real estate.
He served as the chairman of the Agio Image group, responsible for selling and distributing photographic and consumer goods manufactured by well-known brands, including Sony, Panasonic, and Konica.
He pioneered the construction firm known as MJ Developers, which specializes in real estate development. (2) The company's primary operations are carried out in a variety of nations, including Russia, Brazil, and India; however, its headquarters are located in Dubai.
MJ Developers is now working in Uzbekistan on the construction of residential and commercial real estate projects. Jalan is also contributing to the development of the city of Namangan (in Uzbekistan), which has been referred to as a place of investment opportunity in pharmaceuticals, the health sector, automobiles, and information technology.
Namangan is currently seeing significant growth. According to a number of accounts, he strengthened his standing in the economic world due to the initiatives he undertook in Uzbekistan. If you search for his name on Google, you will find a lot of questionable articles from Uzbekistan that praise themselves and praise him.
Murari Lal Jalan and Patanjali
It's also interesting to learn that Jalan co-founded Patanjali India Distribution Ltd. with members of his own family, so that's something you should know. According to the documentation provided by the Indian Ministry of Corporate Affairs, this business would be engaged in importing, exporting, distributing, and marketing milk and health food items.
Herbal medicines and ayurvedic beauty products were also included in the list of available products. In spite of these assertions, the business in question was never launched, and its founders have never given it another thought.
It is common knowledge that the yoga master Baba Ramdev is the proprietor of Patanjali Ayurved. (3) However, it is unclear whether the two businesses are associated with one another in any way.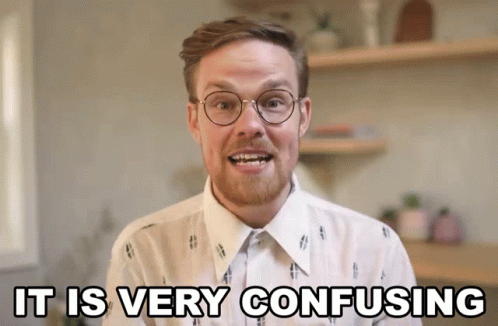 Entry into Airlines Industry
We discover that Kalrock Group & Murari Lal Jalan have plans to restore the bankrupt airline, Jet Airways. This came at a time when the majority of airline firms were suffering enormous losses as a result of the Covid-19 outbreak. (4)
It would be Jalan's maiden voyage into the world of commercial aviation. Jet Airways is a well-known aircraft corporation based in India that has a rich history. Because the aviation industry went through a significant correction as a result of Covid-19, now is an excellent moment to get involved in the industry.
He said in a statement, "Bidding for #JetAirways is a business decision that will prove fruitful for all stakeholders, especially the customers. The opportunity of low costs with high potential is what encouraged us to invest in the airline. The vision is to let the flyers from tier 2 & 3 regions get seamless access to international travel. Delhi, Mumbai, etc., will no more be the only starting points for international travel for Indians, but just stop-overs. #JetAirways will return to the heights that it enjoyed before, and we are confident of taking it beyond to more successes, not just for the airlines but also for the citizens in tier 2 & 3 markets. " (5)
It is important to remember that Jalan does not possess any competence in the aforementioned field at this time. Despite this, the management team at Kalrock does have the necessary knowledge in the fields of cargo and logistics management gained via previous transactions. They have ambitious goals to bring Jet Airways to new heights with their initiatives.
We now know that Murari Lal Jalan has always been interested in expanding his company operations into various other markets. His most recent foray into the aviation or airline industry can be understood in the context of his overall strategy to expand his conglomerate at a breakneck pace.
Jet Airways has successfully completed its first set of three proving flights scheduled to take place on Sunday, May 15, 2022. Significant contributions were made by the Murari Lal Jalan and Kalrock consortia.
The goal of Jalan is to assist Jet Airways in becoming a full-service airline that operates on both international and domestic routes. This is the vision that drives Jalan.
Murari Lal Jalan Net Worth
This a significant question that needs to be answered, and that is: How was Jalan able to amass all of this cash and grow his company to such a great scale? As you can see, he was not successful in his initial business venture.
Also, because Jalan went to the UAE, he could not actively contribute to implementing programs in the healthcare sector after he left. He established a business in India but was never brought into operation. He has engaged in several businesses. But no single landmark business showcases his phenomenal wealth as per his fillings.
According to the brief profile that was presented to the insolvency courts along with the resolution plan, Murari Lal Jalan's net worth is about Rs. 979 crores. (6)
Murari Lal Jalan Family
Murari Lal's brother, Narayan Jalan, currently serves as the president of Bridgeford school, which is regarded as one of the most prestigious educational institutions in the city. Narayan Jalan is also in charge of the GP Jalan Memorial School, which is a school for the less fortunate that is named after his late father, Ganesh Prasad Jalan. (7)
Before he passed away in 1984, the senior Jalan had been successful in the paper trading business. Before venturing into the sale of camera gear and establishing a large number of photo laboratories inside and outside of the city, Murari Lal dabbled in the business for a while and had some experience with it. Vishal, Murari's second brother, is currently residing in Dubai with him.
Conclusion
It would be interesting to see how Jalan would be able to turn around the Jet airways. Even though he personally lacks any experience in handling an airline experience,  it would be great if he could turn around the landmark carrier, Jet Airways, into health again.
What do you think about the efforts of Jalan in reviving Jet Airways? Do engage with our social media profiles and let us know.