Gone are the days when you would pass a note in the class to tell that new girl in the class about how you like her and how you would want to be friends with her. The tech-savvy world and the advancements in technology have changed the face of the dating culture. Everything you want fits right in your pocket, and this has made things easier for you.
With the introduction of smartphones, most of the platforms have changed to be more phone-friendly and launched their applications. Several dating apps are present in the market, but the global leaders of them are Tinder and Bumble. However, some people are looking for a lifetime partner instead of a date, and this is when matrimony apps come to play, but the parents manage most of them, and they are dependent on the community.
On the other hand, dating apps are self-picked, but they are dependent on the distance and show mostly strangers. These problems were acknowledged by Neha Kanodia when she was looking for a potential bride for her brother, Meet Kanodia. They both decided to come together to build a platform that would help the singles find trustworthy solutions to the problem of being single with their startup- GoGaga.
The beginning of the journey
Belonging to Indore, both the siblings grew up together and then Meet Kanodia graduated from IIT Delhi with B.Tech in Electrical Engineering and pursued MBA from ESCP Europe Paris and TEC de Monterrey Mexico. He worked as an investment banker in London and Paris at Societe Generale, Credit Agricole, HSBC, and TAP Advisors for more than six years.
Meet Kanodia was covering Gaming and Dating industries as part of his investment banking career, and he decided to shift to India to solve the problem faced by the Indian dating industry and started GoGaga with Neha. He is responsible for the non-tech department that contains marketing, operations, and finance.
Neha Kanodia, with her 14+ years of experience in leading tech teams at global firms like Oracle, Goldman Sachs, etc. has made her the technical backbone of GoGaga. She is a coder by day and leads a team of three developers, and she is a mum by night. She is working in the direction to bring a change in the lives of returning mothers and encourages them to make a come back in the corporate world. She is the Community Ambassador of Bangalore for SheLeadsTech from Facebook.
What is GoGaga?
In the ideal world, if you are meeting someone new, then 8 out of 10 times it's because of a familiar friend, and then the conversations spark something new. GoGaga is a platform that is using the concept of "friends of friends," where the app uses social networks and referrals to help singles connect with singles who are looking for a serious relationship. The age group catered by the platform ranges from 21 years old to 35 years old with the help of a mobile-based application that is accessible by both Android and iOS.
The app has two different modes, and these are:
The user is shown a friend of a friend, and in case they like the profile, they can request the mutual friend to make an introduction.
User connects two of their single friends directly and vouches for the both of them.
The key motives of GoGaga are:
1. Trust: Current dating apps connect users to strangers who are nearby. GoGaga makes sure that the connections are genuine, and the referral terms and involvement of a common friend makes it easier to trust.
2. Quality: A photo is never enough when you are looking for a partner for a relationship. The credentials and conversation quality is equally important, and in the end, it comes in handy. GoGaga focuses on the user's profile vs. just pictures on photo-based apps.
3. Authenticity: The unique two-layer connection mechanism and showing friends of friends has helped them eliminate the bots and fake profiles from the platform.
4. Social Strata: Every user can find a match in the extended social circle, which would help them in reducing the socio-economic differential.
The challenges faced in the outset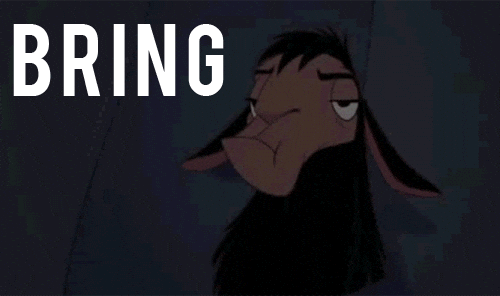 In conversation with TimesNext, the duo talks about the obstacles explaining that they keep changing depending on the stage where they are. Dating is often linked with hook-up, and they are working in the direction to break the taboo and make things cleaner, safer, and fun for people. This is one of the ongoing challenges for the firm.
The startup believes in working on the user feedbacks to make their service one of the best as compared to others. In the initial stage, they rolled out the Android app, but as users told them about their friends having iPhones, they decided to launch an iOS app.
Collaborations by GoGaga and the first milestone
Incubated with Facebook under the FbStart program and incubated by IIM Bangalore's incubation arm, NSRCEL, both have been immensely helpful in streamlining the business model and shaping the product depending on the customer's needs. Mentors at NSRCEL have given them great insights in terms of business, pricing, structure, growth, and strategies.
The first milestone for the firm was when they built a successful relationship between two people, and to date, they have made more than 600 successful love stories.
The company's growth and vision
GoGaga has witnessed a great response from working professionals and students, and it is an excellent hit in engineering and medical colleges. They are growing at more than 25% rate every month.
The company's current vision is to become a trustworthy dating service provider that helps users in their journey from making an introduction to a person to help them out to get a second date.
Vineet Chaudhary is a content writer with computer applications as his background field. His interests range from writing and photography to going out for trips and rides on weekends.