Places like deep sea refineries, oil rigs, and high-altitude operations are carried out under constant environmental hazards. Wouldn't it be an excellent idea if there was a way to monitor the condition of workers in real-time, which could help in prompt decision-making?
When Proxgy Technologies founder Pulkit Ahuja left Shark Tank India with funding for his team's initial product, an IoT-enabled smart helmet, he was thinking along similar lines. He wondered how this headgear could be more than something that human proxies wear to perform our everyday tasks. (1)
The question turned into a concept, and quickly Proxgy was in contact with the Government of India and also contacted by numerous private organizations for made-to-order smart protective gear.
The Gurugram-based startup, founded in 2020, manufactures smart helmets and currently holds 25 patents for developing additional products for the mining, oil, and refinery, defense, surveillance, road safety, and other sectors. It currently has six products that are patented.
But How did it all Start?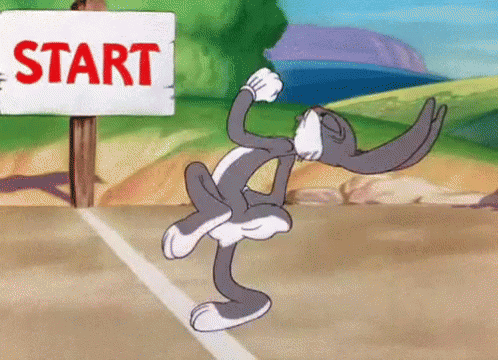 In 2021, Proxgy introduced its first product, the Internet of Things-enabled Proxgy helmets with stereoscopic 3D and a 360-degree viewing option. Additionally, the software used internally developed technologies, including ScrollView, StreamScroll, and UVCI (Universal Video Conferencing Identifier). (2)
The service enables businesses to give consumers immersive and real-time buying content to make wise judgments.
But there is already a Swiggy Genie and a Zomato Valet.
While Swiggy Genie and Zomato Valet have similar services, Proxgy was the ability to give real-time directions to your proxy as they pick up groceries or conduct other errands on your behalf. You can monitor whether they are correctly doing your tasks by following them as they move along on the task at hand.
Over this, Pulkint says
"We thought about a system where you can take the help of someone or your proxy enabled with some technology who would do the chores for you. This is how we came up with the term Proxgy - 'proxy' and 'technology,'"
How did Proxgy Became Famous?
The Fame rose in leaps and bounds once they appeared on the Indian version of Shark Tank. Shark Tank India, the popular reality television show, featured Proxgy's initial product.
The team received an investment of Rs 1 crore for 10% ownership from erstwhile BharatPe MD Ashneer Grover & Lenskart chief Peyush Bansal after being introduced by Pulkit & his financier colleague Inderjit Singh Makkar. (6)
How did Shark Tank India's Appearance Help Proxgy?
"Around 60,000 companies had applied to pitch their ideas at the show, and almost 98 were shortlisted for the final round. Only 67 got funded, and we were among the lucky ones who bagged the funding from Ashneer and Peyush,"
Said Pulkit.
Pulkit also believes that the entire Shark Tank process taught the team to reflect on their company and product, from selection to the final round. It provided them the courage to submit their thoughts to the rest of the world in addition to Sharks.
After appearing on Shark Tank India for six months, Proxgy's market value increased by 20 times, and they received inquiries from around 50 suitable institutional investors as well! (5)
The introduction of the Made in India Industrial IoT concept and the discussions that followed that occurred on the show, according to Pulkit, " struck a chord with the decision-makers across multiple businesses and government entities, and thus inquiries and PoC requests increased multifold."
Proxgy: After Shark Tank India's Funding
Proxgy closed its seed financing at a $12 million valuation after successfully raising an angel and pre-seed round at Shark Tank India. It has so far raked in a total of $ 800,000.
Suramya Choudhary, a product manager at Binary Semantics and investor, believed that Proxgy's product offerings are unique. She says:
"I personally love their approach to solving complex real-world problems with proprietary product designs and end-to-end solutions."
She also feels that the success of Proxgy on Shark Tank India validates its business model at a national level with tremendous international expansion potential.
The Start-up has 6 product patents, more than 120,000 pre-orders, and Rs. 20 Crore worth of order book value.
The Valuation is pegged at Rs. 35 crores.
But Will Proxgy only be Useful for Simple Chores?
Proxgy has been creating custom smart safety helmets for the government and businesses since appearing on Shark Tank India.
When Cyclone Tauktae rushed over the Arabian Sea in 2021, killing nearly 78 people left stranded in ONGC's oil rigs, it set off a series of hypothetical scenarios. What if there was a system through which the government gets all the necessary information to act before the cyclone even strikes preemptively? (3)
In this case, the government was left with the least option to go to the help of the stranded workers. What if there was some technology through which they could have better alerts to take action?
According to the company, one of the first products Pulkit produced after Shark Tank was a safety helmet for employees at mining and oil refinery sites which could address exactly the above-stated problem. The smart helmet has GPS, light detectors, and a gas detector that can identify up to 14 different types of dangerous chemicals. (4)
The smart helmet can notify the authorities and give them the information necessary, for instance, the place of the employee, their biometric data such as oxygen levels and pulse rate, and if there is any detection of an oil or gas leak.
For example, suppose an oil rig is spread out over a hundred acres & somewhere, a worker is in a dire situation and requirements immediate eviction or assistance. According to Pulkit, this can avert numerous catastrophes and casualties.
Putting together a team for Proxgy
Finding the ideal team for diverse areas, including software and hardware IoT and on-ground operations, was one of Proxgy's early hurdles. Pulkit, a seasoned businessman, considers himself fortunate to have assembled the first team for his prior endeavor. Harish Verma, the CTO, and Ketan Khanna, the director of business operations, comprise the core team.
The team currently has 14 members at its Delhi headquarters.
More about the Founder: Pulkit Ahuja
Pulkit Ahuja is an IIM- Banglore Allumni. He is an author, serial entrepreneur, and inventor. Pulkit has also written two books since 2021 (Googled by God, Risk Management in Basel). (7)
He holds various patents. The "Earthquake Protection Bed" is one of many patented or patent-pending inventions, techniques, and designs created by him.
Along with creating various brands, including Yeshle, Mebble, and Senimeter, he is an angel investor and a startup advisor.
Marketing, deep technology, product development, GTM, growth strategy, and people management are among Pulkit's specialties. He has expertise in starting and leading successful disruptive technology firms in mobility, transit, ad-tech, and education.
The best-selling financial novel "Googled by God" was written by Pulkit. While pursuing his MBA, Pulkit co-wrote his first book, "Risk Management in Basel," with his professor. In addition to writing books, Pulkit has also been cited in numerous National and International journals for several academic studies in technology and finance (such as research on neural networks and price movements).
He holds a PGDM Gold Medal in Finance, is a Computer Science Engineer, and tops the CBSE Boards in mathematics across India. Pulkit oversaw ORIX India's Self Drive Car Rental division in his previous position.
Inderjeet Singh is the co-founder of Proxgy. He is the chief production officer and owns 13% of the company's equity, compared to Pulkit's 57%.
What about the International Scalability of Proxgy that we Talked About Earlier?
As soon as they have attended to their Indian customers, Proxgy plans to expand internationally over the next six to eight months.
Is Proxgy the Only Company Working in IoT Protective Helmets?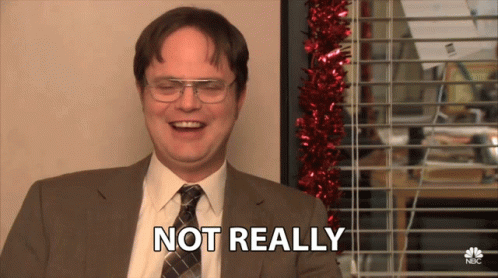 Proxgy competes with businesses like Revsmart, Jarvish, Altor, Vida Salvateur, and Nand Logic, creating safety headgears to inform people of medical issues and prevent accidents in India.
The firm wants to continue to develop its patented items so it can soon supply them to customers. The team intends to grow and bring more talent as the seed round draws nearer and more orders come in.
Other brands working on IoT Protective Helmets:
Revsmart was established in 2016 and is a member of the Plugin Program run by Intel and IIT Bombay. Their funding comes from HK Cyberport and the Brinc initiative in Hong Kong. The IoT sensor helmets made by Revsmart link motorists to AI smart speakers to help decrease traffic accidents and improve safety.
Jarvis developed distraction-free speech activations for motorists to assure maximum awareness and reduce traffic accidents. IoT Smart Helmets have a 2K cam with ai - powered voice recognition and augmented reality projections, build-up HD all-around audio speaker, and mic noise reduction.
Altor, a firm that creates IoT and AI-enabled smart helmets, received funding from Venture Catalysts in 2020. It serves the B2B market and wants to improve fleet management and corporate efficiency by ensuring that two-wheeler riders live safe lives. Four young businesspeople with technical backgrounds formed the company: Shamik Guha, Sayan Tapadar, Muhammad Bilal Shakil, and Anirban Datta Gupta. (8)

Vida Salvateur is a smart sensors helmet startup that has created a coin-sized device to detect accidents and send an SOS signal to inform emergency and medical services. Advanced riding data, including average speed, lean angle, and many more, are provided by cutting-edge ai software in helmets, and motorcyclists can benefit from this information.

Nand Logic is a smart helmet manufacturer with an accelerometer, gyroscope, outside light detector, Bluetooth, GPS, moisture sensor, thermistor, Leds, two HD video cameras that can record to an embedded SD card, a microphone, and some speakers mounted on the helmet.
Growing outlook of IoT Based Businesses
The market for IoT in public safety was estimated at $ 1.45 billion in 2021 and is anticipated to increase to $ 5.14 billion by 2030, with a CAGR of 15.11 percent between 2022 and 2030. (9)
Smart helmets are just one small part of this giant industry. There is a multitude of applications of IoT. As Internet uses and speed increase, so will the demand for things that work over the Internet.
Why Should I be Concerned with This?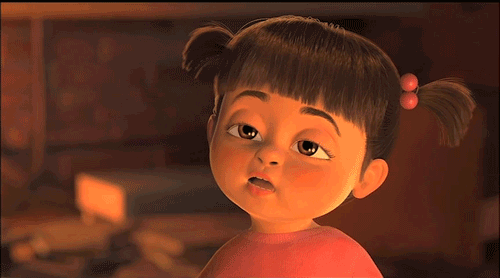 The rising demand for wearable devices, unmanned aerial systems, and security surveillance indicated a good perspective for market growth. Increasing adoption of automated equipment and remote surveillance are other key aspects anticipated to propel the worldwide IoT for the public safety market.
Smart city projects generate a considerable need for robust public health and safety solutions and services. The IoT market is expanding due to the growing use of M2M and IoT in information networks and biometric and authentication systems.
New, intriguing avenues in the IoT for the public safety industry have been supported by advancements in IoT platforms, particularly concerning the safety and security of smart devices.
Moreover, adopting technologically advanced tools like AI & MI-based management for smart cities is another factor supporting the market's expansion. Modernized communications systems, such as telecommunication services, also create the groundwork for ground-breaking IoT product introductions in the public safety industry.
So, this will impact every aspect of our lives as we go forward. It will enhance our safety and increase transparency in how business is conducted, from seeing how your food delivery guy handles your food before delivery to completely automated security systems for the safety of people working in hazardous places.
Imagine, if our kids are driving on the road and encounter an unwanted accident, you will immediately be alerted about the same! How convenient that would be!
Hurdles in the Way
The deployment costs for smart devices are predicted to impede industry expansion. The smart helmets are currently priced anywhere from $600 to$1,200. However, as more players enter the IoT applications market, the cost is expected to go down eventually.