Marsplay, socially curated shopping platform
New Delhi based fashion platform Marsplay has raised an undisclosed amount of pre-series A round of financing led by Venture Highway with participation from Alvin Tse from Xiaomi, and Jonathan Lau, Partner, Cadorna Ventures. Existing angel investors, including the personal offices of Shailesh Rao, a partner with TPG Growth, and Nikhil Mohta, Director, ICICI Ventures also participated in the round. Marsplay plans to use the funding to build its product engineering team and a robust creator's community. 
Samir Sood, Founder, Venture Highway, remarked,
"Fashion-led product discovery has been shifting away from ecommerce websites to social networks; however, the discovery to purchase process is still disconnected. More consumers are now seeking inspiration for fashion trends from people who are more relatable than celebrity influencers. In Marsplay, we have found a single platform that provides users with a seamless discovery of fashion trends and the ability to purchase their chosen product with a single click." 
Nocca Robotics, Pune based startup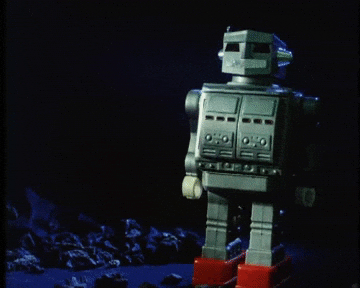 Nocca Robotics has raised a funding of Rs 12.4 crore from the IAN Fund, a seed, and early-stage fund, with participation from angel investors of Indian Angel Network. The 2017 startup was founded by IIT Kanpur graduates Harshit Rathore and Nikhil Kurele. The company leverages technologies such as Artificial Intelligence, machine learning, deep learning, and robotics to provide automated, water-less, and shareable solar panel cleaning solution for utility-scale solar parks.
Harshit Rathore, CTO & Co-founder, Nocca Robotics, stated,
"Our water-less and shareable robotic solar panel cleaning solution enables plant owners to operate at peak efficiency while generating attractive ROIs, by curbing unnecessary spends on manual cleaning and increasing the power generation. Moreover, the impact that the switch to water-less cleaning option can drive on the ecological level is immense. Water is a precious resource without which we cannot survive. Coming up with innovative alternatives to all water-based industrial processes should be a top priority of our age." 
Nocca told that the Indian solar plants spend an average of Rs 500 crore annually to clean solar plants several times a month. The plant owners have also reported that they incur production losses due to dust accumulation.
Qdesq, a flexible workspace aggregator
JLL Spark, the Silicon Valley-based global venture capital subsidiary of JLL, has invested an undisclosed amount in Gurugram-based flex-space technology platform Qdesq. Through this investment, the US-based funding organization has marked its first India focussed investment. Qdesq was founded in 2015 by Paras Arora and Lavesh Bhandari. It is a digital platform that permits companies to transact flexible workspaces, managed workplaces, virtual offices, and individual offices. 
Currently, Qdesq has around 2,200 centers, lists over 500,000 desks in real-time and is covering 35 Indian cities including Gurugram, Delhi, Noida, Bengaluru, Mumbai, Chennai, and Hyderabad. The company plans to invest profoundly in analytics capabilities of its technology platform, to enable enterprises to help themselves with better self-solutions for their anticipated real estate footprint, and to allow commercial asset owners to create viable co-working and flex spaces within industrial complexes. 
In reports by Business Standard, Paras Arora, Co-founder of Qdesq, said,
"The average time it takes to close a fixed time lease today is anywhere between three and six months. In comparison, Qdesq is able to close even large enterprise occupancy requirements within days. Our transaction volumes have been growing over 400 percent year-on-year and, with our shared vision with JLL, the opportunity is to scale the platform across Asia."
A passionate writer with bachelor's in the field of English & Journalism. Other than being a bibliophile, some of her hobbies are travelling, photography and poetry.