Before we talk about Tea Time Franchise, let's talk about 'TEA'! 88% of Indians have consumed tea at one point or another, and 64% drink it regularly! (1) India is one of the world's most important tea producers. Tea stalls have been an integral part of Indian culture for a long time. You can purchase this beverage from a vendor on the side of the road or step into any restaurant, and it will be on the menu!
Tea is a drink that is popular with consumers of all ages and demographics. It's more than just a cup reserved for a few special people. It is an essential component in practically every household that resides in India. It is the default offerings to a guest. It is not just a drink but a culture in India.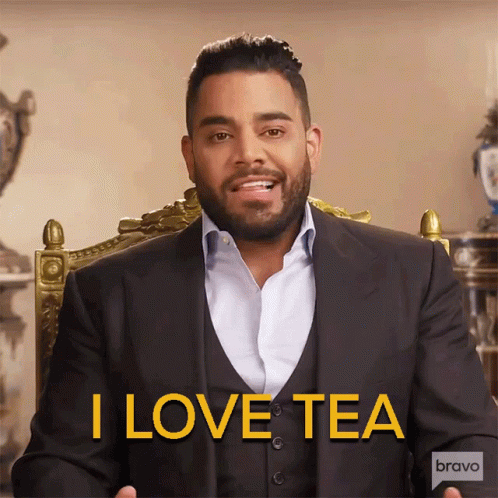 New and upcoming businesses are trying to capitalize on this trend. But, when there is so much saturation in the market, how do we enter to make a significant mark? The answer is innovation. Now, the humble plain and simple tea is being offered in 100s of variations, and the masses are also eager to try them. Tea Time Franchise is amongst the front runners in tea innovation.
Why Tea Time Franchise?
Uday Srinivas Tangella founded Tea Time in 2016 in Rajamundry in Andhra Pradesh. He identified that there is a growing interest among consumers in trying new variations and flavors of this beverage. The Franchise has grown to more than 3000 unit franchises scattered in Andhra Pradesh, Telangana, Tamilnadu, Kerala, Maharashtra, Gujarat, Madhya Pradesh, Uttar Pradesh, Manipur, Karnataka, Rajasthan, Pondicherry, Delhi, Haryana Odisha, Uttarakhand, Bihar, West Bengal and Nepal. (2)
Young people around the country who have demonstrated an interest in becoming business owners have a strong desire to either launch their own companies or purchase franchises. And Tea Time Franchise has established itself as a good brand that lets out Tea Time Franchises. It would be a wonderful business opportunity to own a Tea Time franchise!
The company has built a solid reputation for its assistance, providing each franchisee with the necessary support to guarantee that their businesses run efficiently. They assist by helping in making decisions regarding the configuration of your setup. They provide a comprehensive Starter Kit to get the business up and running in no time.
Tea Time Franchise helps its new members in the preparation of every item on the Tea Time menu in a seamless manner. There is solid handholding at every step of the business. They provide operational support, including training the new staff, help in understanding the government regulations to be followed, and support in areas such as marketing and advertising.
Moreover, the margins offered are among the highest in the tea business, ranging from 40 to 80%.
So, the next question might be regarding the Tea Time Franchise cost and how to start a Tea Time Franchise.
How to Open a Tea Time Franchise?
The Space Considerations
To open a Tea Time Franchise, you need a space that is at least 150 to 200 square feet in area, preferably in a place that is at the center of a good footfall. Nearby a bus station, railway station, a market, school/college campuses, hospitals, or markets are ideal places to acquire this franchise.
Tile flooring, a kitchen partition, a water connection, and an outlet counter are all necessary features for the outlet. Only the tasks above are required of the franchisee. The brand will handle the remainder of everything.
The Staff Considerations
Establishing a Tea Time shop does not require any kind of official qualification on your part. Nevertheless, you should be well-versed in the fundamentals of these beverages and follow the guidelines set forth by the management. You should be able to engage with customers politely and adhere to the company's guidelines.
Having trained employees on hand to assist with the business's day-to-day operations is one of the most important prerequisites for establishing a Tea Time franchise. You must hire between two and four staff members to comply with the Brand's policy. The staff should be well-trained in people's skills such as courtesy and patience.
The Cost Consideration
The initial investment for the Tea Time franchise ranges between 5 and 6 lakhs. This includes payment for preliminary advertising and purchasing an all-inclusive start-up package comprising portable equipment such as a fridge and ovens. An initial stock to get the business up and running.
The royalty charge is equal to 3% of the total earnings from sales every month. However, this can not be more than Rs. 9,000.
Since tea is a widely consumed beverage, investing in a Tea Time franchise can prove profitable and easy on the wallet. You need to establish attainable targets to comprehend the consequences of your break-even point and, later, your revenues.
Is Tea Time Franchise Profitable?
Before investing in a tea franchise, a few things to consider include how well known the brand is in your area, the number of potential customers in your community, and whether or not the brand already exists.
The trend to have a tee the whole day is extremely common in metropolitan centers, but it is less common in the major cities located in the north. So, we must consider this too while selecting a Tea time franchise.
At a 40 to 80% profit margin, if you make a sale of Rs. 5,000 daily, you can expect a break-even ten months to a year's time max. The minimum item is Rs. 12, which goes up to Rs. 100. So, so it can be fairly easily achieved.
Is it worth setting up a Tea Time Franchise?
First thing, tea is the favorite beverage of India; second thing, people are looking to expand their taste in tea. And thirdly, the assistance offered by the franchise owners is very on point. Here is a promo video for Tea Time Franchise.
When we have branded tea sellers offering the same services as conventional tea sellers at almost the same cost, we expect the market to expand even more. So, a Tea Time Franchise makes perfect sense. A tea-guzzling nation like India deserves more brands of Tea.