The American multinational technology company, Google was founded in 1998, and since then, it has been dominating the world of technology along with Amazon, Apple, and Facebook. Google has been in the business for a long time providing services related to the internet like online advertising technologies, the biggest search engine, software, cloud computing, and hardware.
Google offers services that are designed for work and productivity like email, mapping and navigation, time management, instant messaging, and video calling. It also has a video sharing platform- Youtube, and it offers many other services and products that have helped people over the years to improve their experience of using the internet.
Google Input Tools Download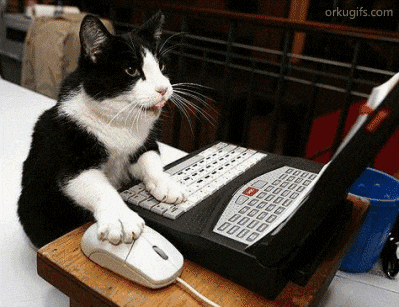 One such service provided by Google is the Google Input Tools product that works as an extension that allows users to use the provided tools on any web pages in Google Chrome. At times, a person is expected to work on a website in a different language, or they have to enter text in a different language; this is when Google Input Tools comes in handy and provides an intuitive and streamlined interface for a user's PC and Android devices.
To get Google Input Tools for your Google Chrome, follow these steps:
Step 1. Visit Google.com or look for Google Input Tools on the search engine
Step 2. Visit the mentioned website and Install Google Input Tools by clicking on "Add to Chrome."
Step 3. Click on the extension icon and select "Extension options."
Step 4. From that page, select the input tool (languages) you want from the left box to the right box.
Step 5. Double click on the left to select and add a language on the right side box of input tools.
Note: To remove a language, double click on the language in the right box, and it'll go back on the left side.
Step 6. To sort the input tools, select an input tool on the right, and click on the arrows to adjust their order in the list.
To use the input tools, you can click on the input tools option from the drop-down menu and select the desired tool. When the input tool is in use, the choice becomes colored, and when the input tool is off, the button is grayed out.
Google Input Tools Offline Installer
Several secondary websites have uploaded the Google Input Tool version on their platforms that can get installed offline. These sites have uploaded a file encrypted in a link that is downloaded to the computer from where you can install the Google Input tool offline.
These are the steps to follow for offline installation:
Download the .exe file from the link.

Click on the downloaded file to open the offline installer/setup wizard.

Run as administrator and click on "Ok."

Once the installation is complete, click "Finish."
Google IME
Google Input Method Editors or Google IME is a set of typing tools that was introduced by Google, which included over 22 languages. The editor is a virtual keyboard that appears on your screen, which can be used for typing in a user's local language directly instead of copy-pasting the text from any translation platform.
Google launched the Indic Keyboard for Android devices recently. Earlier, the platform was available as an online text editor. With growing popularity, it was launched as Google Transliteration IME for offline use as well. The application is available on Google Play Store.
Google Input Tools Android Download
The Google Input Tools are available for their Android platform, as well. These were made available as applications on the Google Play Store from where a user can download it and use it on their phones.
Android phones also offer in-built keyboards that support multiple languages, as well. These can be accessed from the phone settings under the "Languages and Input."
Vineet Chaudhary is a content writer with computer applications as his background field. His interests range from writing and photography to going out for trips and rides on weekends.