The one thing common in wealthy individuals is that they have multiple sources of income. To be honest, there is no quick way to earn money, and if someone claims there is, it is definitely a scam. There are two ways to earn money- active income and passive income. Active income involves money that comes your regular job or business, whereas passive income accumulates from assets, bonds, and stocks, without involving your regular participation.
In this article, we'll be talking about the top 10 methods you can use to earn money online without any fear of getting scammed. Today, anyone with a stable internet connection and a laptop can start earning money right from their homes. 
Note: Data entry jobs are mostly scams that try to waste time and money of an individual. Do not get involved in it. 
Tips on how to earn money online
Ensure that you follow these tips to start your journey to earn money online:
Have a stable high-speed internet connection to increase efficiency

Have a functioning laptop or PC

Internet is your best friend right now, learn as many skills as you want from the net

Ask for guidance through forums or personal networks

Learn the methods of monetizing your skill online
10 Definite Ways To Earn Money Online:
1. Freelancer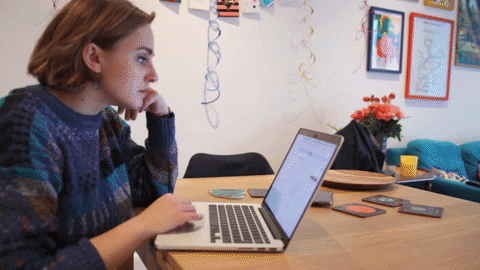 There are many sites that offer freelance work opportunities to their users. For example, Fiverr, amongst one of the most popular platforms for freelancers, allows users to either hire or offer their services to the clients. 
As a freelancer, you have the ability to work from anywhere in the world, and at any time you want to. Initially, you start out as a freelancer at the primary market price, but as your reviews and experience get better, you can start charging higher rates. 
Some ways to earn money online as a freelancer are:
Content writing

Web designing

Logo making

Graphic designing
Freelancers can earn up to Rs 60 lakh per year. (1)
2. Start Your Blog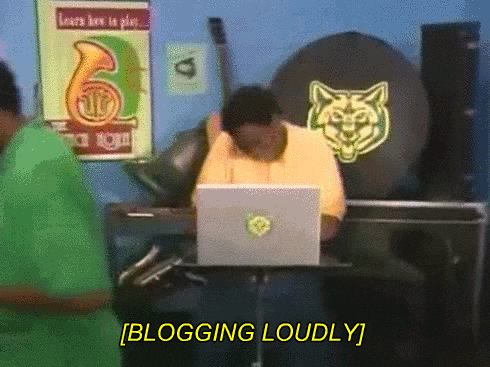 The world-wide-web is the virtual world, and websites are properties. There are millions of blogs and websites on the internet that cater to the needs and content taste of their audience. As a content creator, you can either write content for someone else and get paid for your service or write content for your own website/blog and start earning independently. 
Creating your blog site from scratch can be a bit tough and requires some basic investment amount, up to Rs 10,000. You need to buy a good domain name, create an appealing website, and start posting content consistently. It takes time to establish an audience on a blog, but it can serve as a long term source of income. 
Some skills you must master to become a blogger are:
Relatable and straightforward content writing

Basic photo editing skills

Excellent communication skills for collaborations

Good knowledge of Google AdSense
A blogger can earn money online, which can go up to Rs 10 lakh plus a month in India. (2)
3. Consultant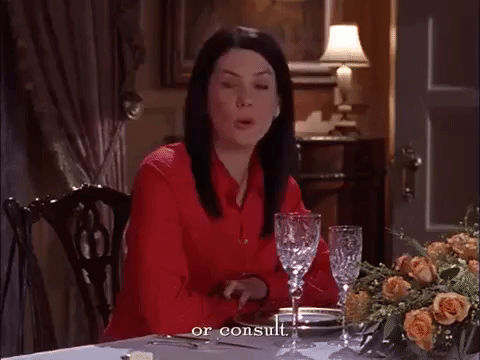 If you want to earn money online, one of the best investments you can make is the one in yourself. Once you've acquired enough knowledge and experience in a particular field, you can earn money online by selling your advice as an expert on the subject to your clients. 
For example, if you're a digital marketer, as a consultant, you can advise your client by helping them form the digital marketing plan for their company. You can start charging as much as you want according to the standard market price, depending on your reputation and consulting experience in the market.
To become a consultant:
Find a core skill and gain an in-depth learning

Practice in your niche to gain experience

Make mistakes, but take lessons from them

Market your expertise to your clients
4. YouTuber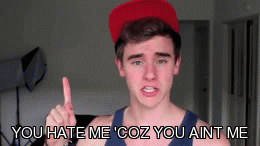 The one thing that pops into your head when you hear the word YouTuber is an individual creating video content for their audience on a regular basis. However, as a YouTube content creator, you can work on the video platform, as your vlog. Currently, there are many individuals that earn millions through their YouTube channels, making it their full-time job.
There are two types of YouTube (3) channels that you can work on. The first involves presenting your face to the world and being the host for the audience. The second is creating a cash-cow channel in which a user can create unique viral content for their users and start to earn money online without ever showing your face. 
Essential elements to make quality YouTube content to earn money online are:
A good quality camera

Tripod

Good lighting

A functioning computer system
The sky is the limit for you as a YouTuber. On average, a YouTuber can earn money online from $20k to $30k each month. (6)
5. Buy and Sell Domains
Domain names are the real-estate of the internet. You can buy, sell, or even rent domains from users online. Domain trading holds great potential and has a very high-profit margin if done the right way. The quality of a domain is measured by its name, its extension, and its Domain Authority.
The cost of a good domain starts from Rs 50k and can go up to Rs 50 lakh, depending on the value of the domain. However, being a domain trader can be a bit tricky, especially if you have zero knowledge about the domain selling market. 
Confused on how to earn money online by trading domains? Here's how:
List domain for selling on sites like Flippa (

7

) or KillerLaunch.

Start your own domain buying and selling website
6. Affiliate Marketing
Affiliate marketing refers to earning money or commission by promoting someone's product or service online through your article or blog. For each sale made using your link, you receive a certain percentage of commission. 
Affiliate marketing has become a popular way of promoting products in the modern world. Various businesses rely on marketing their products through influencers, YouTubers, and bloggers. The reason why Affiliate Marketing does wonder in creating sales is as it is promoted by an individual that has created a connection with his/her audience, 
which makes it a trustable and more effective way of marketing products. 
How to earn money online through Affiliate Marketing:
Start your blog, YouTube Channel, or social media blog

Gather a good audience following in a specific niche

Sign up for Affiliate Marketing programs from sites like Amazon (

10

) and promote products of your blog niche

Earn commission on each sale made via your link
Note: Once you've created content for promoting someone else's product on your site, it becomes a source of passive income where there's a one-time effort. 
7. Instagram and Facebook Blog
The term social media influencer doesn't define only models or dancers. Like any other blog, Instagram and Facebook hold great earning potential if handled the right way. 
To be honest, people earn as low as Rs 500 per post to as much as Rs 20,000 for just posting a picture or poster on your social media blog. Simply pick up a niche for your Instagram or Facebook blog and start posting quality content consistently with the relevant hashtags and other tags. You'll accumulate a good following with 12 months. 
How social media blogging is different from website blogging:
You can engage with your audience on social media

Social media blogging is more graphic centric

Websites use SEO, and Instagram & Facebook have hashtags
An Instagram page with a following of over 500k can earn anything between Rs 1.5 lakh to Rs 7 lakh per post. (11)
8. Sell Your Product
The beauty of having your own business of selling products is a very empowering experience that helps mold your personality into a better entrepreneur with every experience. People often mistake selling products would be a hefty and expensive task. However, you can use the modern tools of the internet to market and sell your products independently.
There are two types of online product sellers:
(a) Middlemen: A person who sells someone else's products and earn their share of profit as a middleman. You can easily import products in bulk from sites like Alibaba (12) and sell them online through Instagram, Facebook, or your website easily. 
(b) Entrepreneur: A person that creates, markets, and sells their own products with strategic marketing planning is called an entrepreneur. Yes, starting your own business requires a decent amount of investment, but you can get it easily from banks in the form of a loan. 
9. Online Courses
If you have any skill that you believe is something you can teach to a larger audience, then creating your online course can serve as a great opportunity to start earning money online. Depending on your target audience, you can teach anything and everything from cooking to writing to digital marketing to your audience. 
There are two ways to fetch money by creating your online course:
(a) Via blog
If you already own a website or a blog, creating an online course for your audience is a win-win situation. This way, you can easily market your online course to your audience and start earning via direct sales.
(b) Via third-party platforms
There are various third-party platforms like Teachable (13) that allows users to create and sell online courses. By being on an online course centric website, it will be easier for students to locate your course and for you to manage customers and accept payments through such third-party platforms.
10. Virtual Assistant
A virtual assistant is essentially an independent contractor that provides administrative and other types of assistance to its clients while operating from their own desired location. While working as a virtual assistant, you can either work for a corporate or another business like an employee or set up your own freelance virtual assistance business. 
Virtual assistants are skilled work from home professionals that offer their assistance and administrative support services to corporates, businesses, and entrepreneurs. Virtual assistants deal in phone calls, marketing, blog management, proofreading, email correspondence, Internet research, data entry, scheduling appointments, tech support, customer service, editing, writing, bookkeeping, project management, graphic design, event planning, and social media management.
The income for virtual assistants can go from the range of $6,240 to $31,200 from beginner to expert. (14)
How to earn money online – You've all got your answers!
In this article, we've tried to elaborate as much as we could on the ways you can earn money online easily through the methods given above. However, you might notice that most of them work better when done together. For example, affiliate marketing comes handy when you have excellent social media reach, and the same goes for other methods of creating content for online consumption. Be your own boss by being an Intrepreneur in the internet generation.
A passionate writer with bachelor's in the field of English & Journalism. Other than being a bibliophile, some of her hobbies are travelling, photography and poetry.