India has established itself as one of the biggest startup hubs around the world. Every other day a new startup emerges from the ocean of opportunities with an aim to make it up to the list of the startup success stories in India. However, we must remember that 90% of the startups fail in their initial stages.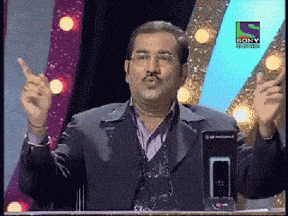 In this article, we'll be talking about the successful startup stories in India that have been able to build their empire to become the emperors of their niche marketplace. From food delivery to ecommerce, these 12 inspiring startup stories will encourage you to be a part of startup success stories today.
Fact: According to reports by ET (1), around 86% of the men continue to dominate the startup space, with women entrepreneurs constituting 14% of the startup share.
12 Inspiring Successful Startup Success Stories in India
Each entrepreneur puts in his 110% effort to make their startup a success. Nevertheless, that's not the only factor that matters to the formulation of the perfect recipe of Indian success stories. The successful startups in India are built on the grounds of persistence, mentorships, disruptiveness & market requirements. 
These 12 startups have been able to survive amidst the struggling economy of our nation to emerge as the top successful business stories in India:
Oyo

Paytm

Flipkart

Swiggy

Ola Cabs

BookMyShow

MakeMyTrip

Byju's

BigBasket

Nykaa

Cars24

PharmEasy
12 Inspiring Startup Stories in India
1. Oyo
Launch: 2013
Founders: Ritesh Agarwal
Industry: Hospitality
Estimated Valuation: $16 billion
Ritesh Agarwal, the founder of the homegrown unicorn Oyo, has established itself as one of the largest hotels and hospitality chains around the world with operations in over 800 cities across 80 countries, including India, the US, China, Europe, China, and more.
Airbnb was the biggest source of inspiration for Ritesh, who started out on his journey of being one of the best entrepreneur success stories as a teenager.
Fact:  Ritesh launched Oravel Stays in 2012, which was later relaunched as Oyo in 2013.
Visit their website here.
2. Paytm
Launch: 2010
Founder:  Vijay Shekhar Sharma
Industry: Fintech
Estimated Valuation: $15 billion
Paytm started out as a digital wallet in its initial days but has transformed into a completely new payments platform. The fintech service has been able to emerge as the top fintech company even after facing fierce early competition from brands like Freecharge. 
Fact: Paytm's userbase grew from 125 million to 185 million three months post demonetization.
Vijay Shekhar Sharma, who was struggling to make ends meet with Rs 10 in his pocket, tasted victory the hard way, and today, he stands as the founder of the billion-dollar homegrown unicorn. 
Visit their website here.
3. Flipkart
Launch: 2007
Founders:  Sachin Bansal & Binny Bansal
Industry: Ecommerce
Estimated Valuation: $24 billion
The Walmart acquired ecommerce company Flipkart stands as the largest ecommerce platform in India. Today, the ecommerce platform has expanded its business horizons by foraying into the video streaming industry with Flipkart Video Originals.
Fact: The first customer of Flipkart was a young engineer from Mahbubnagar, Telangana.
Sachin Bansal & Binny Bansal started out as an online bookstore that made around 20 successful shipments in its first year of functioning. It was not late before the platform started grabbing people's attention that made it the top online retail market in history.
Visit their website here.
4. Swiggy
Launch: 2014
Founders:  Nandan Reddy, Rahul Jaimini, & Sriharsha Majety
Industry: Foodtech
Estimated Valuation: $3.3 billion
The viral food delivery startup has marked itself as one of the inspirational stories of success that started out in its Bengaluru neighborhood that was covered by six delivery executives with only 25 partner restaurants.
Today, the food delivery firm has over 2.1lakh delivery executives across 300+ cities in India. Currently, the company processes over 1.4 million food orders daily across the country. 
Note: Swiggy recently received a funding of $1 billion from Naspers and Tencent Holdings
Visit their site here.
5. Ola Cabs
Launch: 2010
Founders:  Bhavish Aggarwal, Ankit Bhati
Industry: Mobility
Estimated Valuation: $6.2 billion
Ola Cabs, started by IIT-B graduates Bhavish and Ankit, has emerged to be the most prominent Indian mobility service provider in the country that offers its services across 50 cities in India and is evenly spread across countries, including the UK, Australia, and New Zealand. 
The idea of Ola, a cab aggregation startup, came from Bhavish's terrible experience. At the same time, he was traveling from Bengaluru to Bandipur, where the driver of his cab stranded him in the middle of nowhere over a failed negotiation deal. 
Visit their website here.
6. BookMyShow
Launch: 1999
Founders:  Ashish Hemrajani, Parikshit Dar & Rajesh Balpande
Industry: Online Ticket Booking
Estimated Valuation: $1 billion
We see BookMyShow as a stable platform in the online ticket booking sector. It is considered as the one-stop-platform to book online tickets, especially for movies.
Surprisingly, the upheaval of BookMyShow is one of the most motivational success stories that showcase the power of perseverance. The platform currently provides its services across five countries with over 30 million customers. 
Fact: The initial capital invested in BookMyShow was just Rs 25,000.
Visit their website here. 
7. MakeMyTrip
Launch: 2000
Founders:  Ashish Hemrajani, Parikshit Dar & Rajesh Balpande
Industry: Travel Agency
Estimated Valuation: $23.5 billion
MakeMyTrip is India's leading online travel company that provides online services like travel packages, hotels, flights, rail, bus tickets, etc. to its clients. Founded by IIM-A alumni Deep Kalra, the success of MakeMyTrip has been recognized not only nationally, but internationally as well. The company was even listed in NASDAQ. 
Fact: MakeMyTrip was initially launched to cater to the needs of NRIs for their Indo-American trips back and forth. 
Visit their website here. 
8. Byju's
Launch: 2008
Founders:  Byju Raveendran, Divya Gokulnath
Industry: E-Learning
Estimated Valuation: $5 billion
Byju's started out as a mere e-learning platform but has grown to become one of the most popular and highly trusted ed-tech brands across India. 
The platform founded by Byju Raveendran & Divya Gokulnath provides online tutoring sessions to students ranging from study material of class VI to material about competitive exams like IAS, CAT, GRE, etc. 
Fact: Byju's has registered 35 million users on its learning app with 2.4 million paid subscribers.
Visit their website here. 
9. BigBasket
Launch: 2011
Founders:  Hari Menon, VS Sudhakar, V S Ramesh, Vipul Parekh, Abhinay Choudhari
Industry: Ecommerce
Estimated Valuation: $1.2 billion
The online food and grocery buying platform provide its users with an option to buy products ranging from food supplies, grocery, beverages, personal care products, bakery supplies, etc. Currently, BigBasket has marked its presence in over 25 cities across India with Bangalore, Mumbai, Delhi-NCR, Hyderabad, Chennai, Pune, and Ahmedabad being the top cities.
Fact: Hari told a publication that despite being in the business for five years, their core team still works on a 7 am to 12:30 am model. 
Visit their website here.
10. Nykaa
Launch: 2012
Founder:  Falguni Nayar
Industry: Ecommerce- Fashion & Beauty
Estimated Valuation: $750 million
The IIM-A alumnus Falguni Nayar left her 9 to 5 job at Kotak at the age of 50 to pursue her dreams of establishing Nykaa. The platform was launched to develop a one-stop-platform of beauty products in India, making it the first beauty exclusive ecommerce platform. 
Fact: The online beauty & fashion platform opened its first offline store at T3 Terminal, IGI Airport, in November 2015. 
Visit their website here. 
11. Cars24
Launch: 2015
Founder:  Vikram Chopra
Industry: Automotive
Estimated Valuation: $242.6 million
Cars24 is the number 1 used car selling and buying platform in India that was founded by Vikram Chopra in 2015. Cars24 enables you to sell or buy a second-hand car hassle-free. The platform has over 100 offline stores pan India that enables a person to evaluate the value of his car with direct consultation from the Cars24 employees.
Fact: Cars24 launched an ad campaign #ByeByeDrive, which focussed on the sentimental value connected with 'your car'.
Visit their website here.
12. PharmEasy
Launch: 2015
Founder:  Dharmil Sheth, Dhaval Shah, Mikhil Innani
Industry: Ecommerce- Healthcare
Estimated Annual Valuation: $64.7 million
PharmEasy is an online pharmaceuticals delivery platform that assists by delivering the required medicines & diagnostic test reports to its patients. It currently functions across eight cities in India, including Mumbai, Pune, Ahmedabad, Kolkata, Jaipur, Delhi, Noida, and Bangalore. 
Visit their website here. 
FAQs – Frequently Asked Questions about Startup Success Stories
1. Do you need to study business to have startup success stories?
No, you do not need to study business as a subject to build a successful startup. However, that doesn't mean that you can start a business without having any knowledge of the market. While starting a startup, it is imperative to study the market trends to build strong startup success stories. 
2. Is starting a YouTube channel a startup? 
If this question was asked ten years ago, it would have been laughed upon by some. But today, with advancing technology and digitalization, many individuals are starting YouTube channels with the only aim to earn money. Yes, a YouTube channel can be considered as a startup, especially the one started by internet entrepreneurs. YouTube channels having successful startup stories are usually the ones that function as a whole company, along with producing content for their YouTube channel.
3. Are their startup success stories about YouTube channels?
There are many YouTubers that have contributed to building a strong digital community in our countries. Their YouTube channels are startup success stories for many and have been able to accumulate a following of millions.
Some of the startup success stories of YouTube channels are of:
BB Ki Vines

Sandeep Maheshwari

Technical Guruji

Chanchlani

Mostly Sane

Flying Beast

Mumbiker Nikhil
4. How yourstory contributes to making your startup stories?
Successful startup stories are not made in a day. They are yourstory of the highs and lows you faced in your entrepreneurial journey that makes startup success stories. These are the startup success stories of inspiring entrepreneurs who paved their way of innovation and dreams to build an empire.
Startups are taking over the world with their innovation and improved convenience, and these 12 Indian startups have been able to succeed amongst the cut-throat competition in the market amongst different brands. The greatest lesson to be learned from these startup success stories is to have strong will power to give up.