Owning a business gives you the independence and freedom to be your boss in establishing an empire from scratch. In India, the startup wave that started in 2014 has been ebbing its way back into the startup ecosystem. 
The government has been emphasizing the power of business and encouraging individuals to start their own business through their luring Startup India Scheme & Stand Up India Scheme. Here are some of the best 36 small business ideas in India that can be implemented to commence on their entrepreneurial journey.
Best Business in India – The Wedding Industry
India, being a land of rich and diverse culture, is home to over thousands of unique best business in India. The number 1 best business in India will be anything related to weddings.
The Indian wedding industry is seen with a projected annual market growth rate of 25-30%. (Read more here)
And why wouldn't it? We all know that 'big fat Indian weddings form the crux of showing off our traditions.
You can start a wedding consultancy or a wedding planning company that will serve you like the best business in India with infinite growth in the future.
Best Business in India – Renewable Energy Industry
Renewable energy has become an essential element necessary to sustain a normal human life, especially with the decreasing amount of crude oil sources and rising air pollution.
India alone has witnessed the worse Air Quality Index in states like Delhi falling even under the hazardous AQI.
Note: The AQI went as high as 490 amongst some portions of North India in November.
Currently, 63% of India's energy requirements are fulfilled from coal.
However, shifting our energy consumption patterns towards renewable energy resources can help reduce our air pollution by a massive percentage.
Some of the best business ideas in India that offer high growth in the renewable energy market are:
Solar energy

Waste-to-power energy

Wind Energy
Legal Process of Starting a Small Business in India
Now that we've done the brainstorming on your behalf, its time for you to shortlist the best small scale business ideas to establish your ultimate small business in India.
Business ideas in India with low investment require to go through the same legal process to get started with their venture.
Let's read about the legal process of starting a small business in India and its steps:
Step #1: Incorporate your business
Incorporate or register your business as the right type of business entity, be it,
Proprietorship

One Person Company

Partnership

Limited Liability Company

Private Limited Company

Public Limited Company
Step #2: Sign Documents
Sign all the necessary documents, including the founder's documents that include the duties and responsibilities of a founder towards his business.
Step #3: Obtain Necessary Registrations and Licenses
Obtain all the required registrations and licenses from the government authorities for the legal functioning of a business, like,
Value Added Tax (VAT)

Employees' Provident Fund Organization

Permanent Account Number (PAN) 

Taxation Account Number (TAN) 

Professional Tax Registration

Employees' Insurance (ESIC)
Step #4: Trademarking 
One needs to trademark his business' logos and words that help protect a business against misappropriation and duplication.
Step #5: Prepare Accounts and Taxation Systems
Set up your accounts and taxation systems with your CA or yourself so that all your business transactions are fulfilled smoothly.
36 Best Small Business Ideas in India with Little to Zero Investment
Here are some creative and innovative small business ideas in India that you can make use of to start your startup or even as a side hustle for accumulating wealth for your larger business at a later stage:
Top 36 Small Business Ideas in India:
1. Blogging
One cannot overemphasize enough on how blogging is the number one way to start earning online with zero to low investment and unlimited earning potential.
What you'll do:
Write consistent, high-quality content

Stick to your niche

Create SEO-friendly articles to increase traffic

Get paid via AdSense, promotions, and collaborations
2. Affiliate Marketing
Affiliate marketing is one of the growing fields amongst our internet generation that enables users to earn commission by marketing or selling some other site's product on their blog or website.
What you'll do:
Promote other's products/services on your website or YouTube channel

Get paid your % of the share for each product/service purchased via your link

Get paid your % of the share for CPA (Cost Per Action) affiliate programs
3. Virtual Assistant
Various companies like Amazon and eBay are on a constant hunt to hire virtual assistants to help them out with providing technical and manual support to their customers.
What you'll do:
Answer simple customer queries

Perform minor tasks

Get paid on an hourly, weekly or monthly base
4. Courier Service
A courier service primarily just means picking and dropping off parcels from one place to another, which requires a vehicle to pick and drop the item.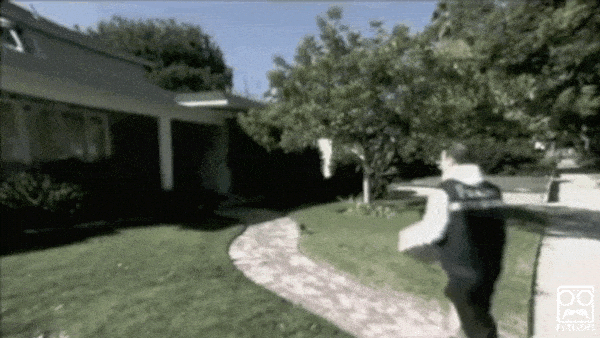 What you'll do:
Pick up parcels

Drop off parcels to the location

Get paid according to the courier services offered
5. Social Media Manager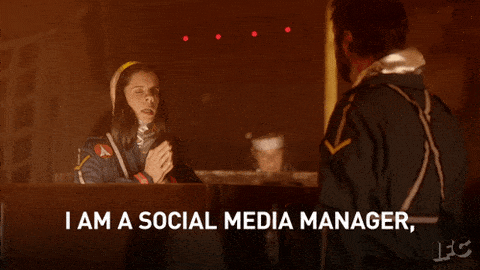 There are a few essential elements about social media managing that you need to understand, which can quickly be done via Google. Start managing social media handles for companies and individuals as your side hustle.
What you'll do:
Create engaging content for social media handles

Be updated with the latest social media trends

Add relevant hashtags 

Increase following and reach of the social media handles

Interact with the potential customers on DM
6. Online Tutor
Multiple platforms offer online tutoring jobs to individuals in their desired niche. Online tutoring can pay anywhere between $5 per hour to $60 per hour.
What you'll do:
Conduct online classes on Skype/Facetime

Get paid by your student on an hourly basis
7. Online Course
Prepare an easy to comprehend and visually appealing online course in your particular niche, be it learning the basics of photography, how to write an essay for school, etc. and spread the word for its promotions.
What you'll do:
Create an informative online course using video, audio & comprehensible content

Promote online course via ads or affiliate marketing

Gain passive income through subscribers
8. Event Planner
Individuals holding experience in event planning through their volunteering experience or even if you have an active organization and communication skills, you can try your luck at event planning.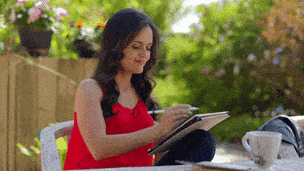 What you'll do:
Find event gigs

Plan and organize the event

Coordinate between the caterers, organizers and everyone in between

Manage the budget

Hire volunteers and team
9. Makeup Artist
This one goes a bit higher in investment, but the returns are limitless. If you have the skills or have learned makeup professionally, you can be a fulltime makeup artist with a rising return rate with each session.
What you'll do:
Expand your network

Propose different makeup schemes

Do makeup for different occasions and according to the client's requirements
10. YouTube
Start your own YouTube channel in your niche, be it fashion, vlogging, travel, tech, etc. and to start earning higher rewards with the ads as the views rise.
What you'll do:
Create consistent, high-quality content

Create engaging videos

Interact with your following on social media

Work on collaborations, promotions and sponsored content
11. Photography
Have a professional DSLR camera and know all about the photo editing softwares? Start building portfolios for aspiring models and cover events in return for a decent profit margin.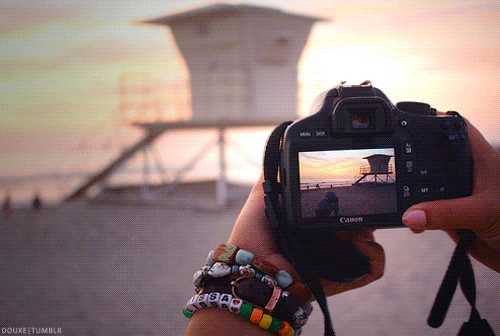 What you'll do:
Join photography clubs

Build a network

Work for gigs

Create portfolios
12. Dog Walker
Who doesn't love dos? Imagine getting paid to walk someone's dogs and work on your side hustle while playing with the furry little adorable creatures.
What you'll do:
Walk and play with cute dogs in return for cash. How cool is that!
13. Warehouse for Ecommerce sites
If you hold a decent sized garage or some spare space available with you, you can use it as a warehouse for ecommerce websites to store their products.
What you'll do:
Allow ecommerce sites to store their stuff in your spare space

Wait for your monthly warehouse rent
14. Airbnb
Have an extra room in your apartment or an extra apartment all by itself why not put it up on Airbnb that can help you accumulate some extra cash from the rent collected.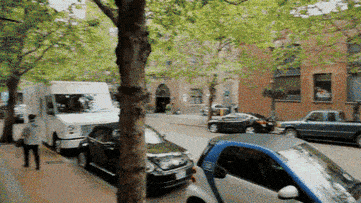 What you'll do:
Rent your space on Airbnb

Answer questions by potential customers

Be a host for your guests (no compulsion)

Get paid from Airbnb
15. Travel Agency
If you hold the capabilities to plan the perfect vacation along with the best accommodation and services in the given budget, starting a travel agency can be a great business idea in India for you.
What you'll do:
Plan and curate travel packages according to customer needs

Fit customer needs within the budget

Book tickets and hotels for customer
16. Online Bakery
If you enjoy baking and want to build your first business around it, you can start a baking business online where you can customize the pricing of the items according to the item specifications.
What you'll do:
Create your offline bakery products

Build your online menu

Receive orders

Deliver orders
17. Ghostwriting
Ghostwriting is more of a full-time work but works based on projects. If you belong to the writing industry, you can write novels as a ghostwriter for other individuals while minting thousands of dollars from a single project.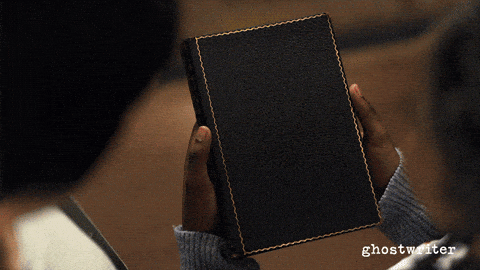 What you'll do:
Write a biography or story from a person's narration

Get paid project-wise
18. Freelance Writer
Websites like Upwork (1), Freelancer (2) & Guru (3) offer freelance writers an opportunity to bid on projects online and work independently as a writer. 
What you'll do:
Work on selected articles

Pick your flexible work hours

Work with people from around the world
19. Proofreading
If you hold outstanding English proficiency, gaining a proofreading job can be an easy job to work at.
What you'll do:
Edit articles for accuracy

Correct spelling and other grammatical mistakes in the article

Alter article language according to readability
20. Resume Builder
Professionals and college graduates often hire resume builders for reasonable prices that help them create the perfect resume to ace in a job selection procedure.
What you'll do:
Build customizable resumes for your clients according to their requirements
21. Logo Designer
If you hold the basic designing skills and have created logos for specific organizations earlier, start an online logo designing business today.
What you'll do:
Create logo designs for organizations

Fit into their logo requirement

Edit the logo using software
22. Web Designer
Web designing is one field that has seen a rising demand since the start of the internet and has a high demand for employment of talents.
What you'll do:
Create a website layout

Build website functionality using technology

Design navigational elements

Pick the right graphics, colors, schemes, font, etc.

Update the website according to client need
23. Graphic Designer
A graphic designer can work independently on desired products and pick the best projects from recommendations or online platforms.
What you'll do:
Develop product layout

Build color scheme

Create required sketches for clients

Design logos

Design brochures

Curate magazine content

Edit creative videos
24. Online Store
Open up an online store on social media platforms or stores that allow users to open up their online stores like Shopify (4) and start selling your merchandise/products. 
What you'll do:
Build your online store 

Communicate with potential customers

Receive payments

deliver the products via courier service
25. Tour Guide
Become a tour guide of your local area and show your city to travelers coming from different countries.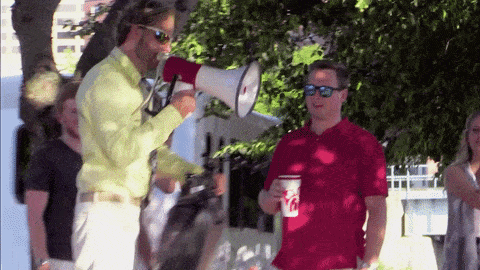 What you'll do:
Build tour guide groups

Show around your region to the stories

Explain the historical significance of the city

 Visit tourist attractions
26. Translator
Translators are high in demand as there is always the need to communicate with the traders of the foreign country. 
What you'll do:
Translate content for organizations

Act as a mediator for communication between organizations
27. Consultancy Services
You can start a home-based consultancy service for your clients or another company's clients. It has gained popularity amongst recent years to be one of the top small business ideas in India.
What you'll do:
Advice companies in your niche expertise

Implement a process or organizational structure in which the client lacks experience

Gain commission if results produced from advice
28. Coaching Classes
You can also start a tutoring/coaching class for school students or college students, depending on your educational qualifications and your teaching methods.
What you'll do:
Conduct coaching classes on your subject

Take classes in batches

Get paid monthly
29. Soft Skills Training
Various corporates and colleges are emphasizing on the need for soft skills to lead a successful career. Build on developing leadership skills and organize soft skills training for teams and individuals.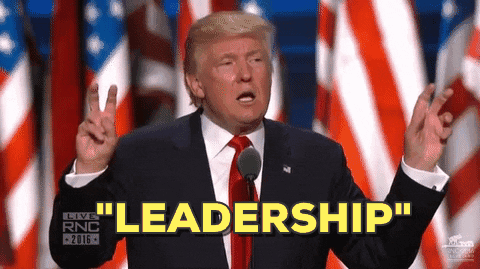 What you'll do:
Organize soft skills sessions

Organize workshops for clients

Organize seminars for increasing soft skills awareness
30. Custom T-Shirt Seller
You can start up a customer t-shirt designing and selling service where you can print the designed desired by your client on a t-shirt and sell it for profit in return for your assistance.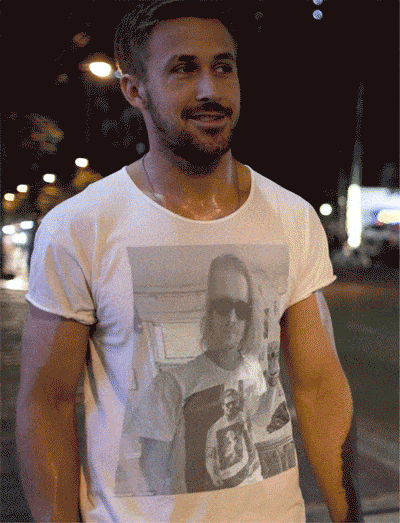 What you'll do:
Imprint customer's design on t-shirts

Courier the orders
31. Ecommerce Reseller
Websites like Amazon (5) and eBay (6) allow you to purchase and resell goods and items online. Buy items on sale and sell at MRP.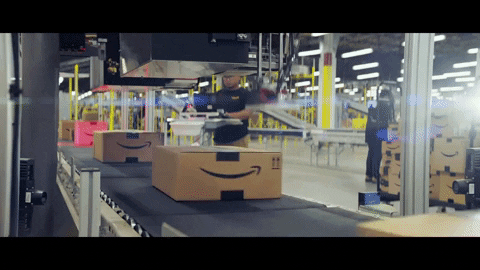 What you'll do:
Purchase products in bulk or on sale

Resell at MRP or lesser discount
32. Second-hand goods seller
We all have a bunch of junk just resting in our house. Accumulate all the worthy items and sell them on online platforms like eBay and Olx.
What you'll do:
Sell your old products online

Sell someone else's old products online for a commission
33. Tiffin Service
The food industry is undoubtedly the most profitable business line. You can start your tiffin service for college going people and make 100% use of your kitchen in building limitless profits.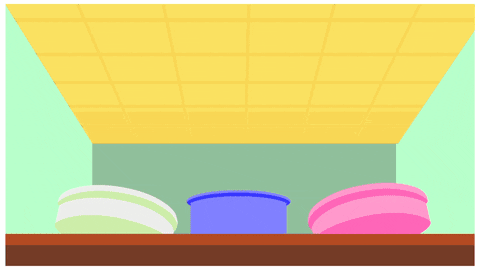 What you'll do:
Cook food yourself or with your team daily

Pack the tiffin boxes

Get the tiffins delivered
34. Antique Refurbishing
If you love collecting antiques, you would be having a decent knowledge about maintaining them. Use your secrets and skills and build an antique refurbishing business.
What you'll do:
Clean antiques via tools

Refurbish antiques

Get paid for your services
35. Yoga Classes
Are you a yoga enthusiast? Collect your team of clients and teach yoga to them. It is not necessary to have a place to start your yoga classes. They can easily be carried out in public parks and gardens.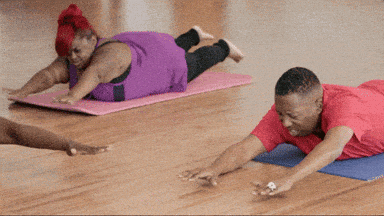 What you'll do:
Conduct yoga sessions according to batches

Organize yoga sessions in organizations
36. Dance Instructor
Become a part-time dance instructor and teach your hippest moves to individuals of all age groups. Not only will it serve as a side business, but it'll also benefit you by keeping you fit.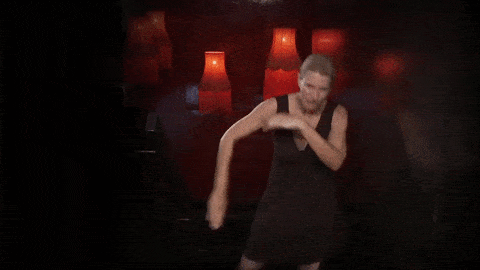 What you'll do:
Build your batch

Teach new choreographies

Build dance coordination amongst the batch
Top Small Business in India
India, being a developing economy, has some thriving small business in India that manages to bring income to many rising households.
Some of the top small business in India are:
Mobile/DTH recharge shops

Breakfast joints

Tuition center

Tailoring

Street bookstalls
New Business Ideas in India with Low Investment
Some of the new business ideas in India with low investment given below would have never even been imagined by the masses a decade ago.
Technology has given rise to some of the latest new business ideas in India with low investment which are:
YouTube Channels

Blogging

Online Bakery

Online Courses
Note: We've elaborated upon the given ideas in the article below.
Best Profitable Business India
Here we've mentioned some of the best profitable business in India along with their ROI and minimum investment amount.
– Incense Stick Manufacturing
India is home to over 70% of Hindus, who practice their traditional Pooja each day.
Min Inv:

 Rs 5 lakhs for producing around 2.25 lakh packets

Net Profit:

 7.11%

ROI: 

30.94% per annum
– Property Management
Property management, due to the rising prices of properties, is one of the best profitable business India.
Min Inv:

 Rs 3 lakhs

Gross Profit: 

up to 50%
– Online Ads Service
The demand for online ads is at a rise in the booming IT sector in our digital age. 
Min Inv: 

Rs 3 lakhs

Gross Profit: 

20%

Min time for parity: 

1 year
Start your side hustle or take the first step to initiate your more significant business realities with any of these top small business ideas in India. Additionally, the majority of these small business ideas idea require zero to no initial investment and mint money limitlessly.